North America
Asia-Pacific
Economy
Korea
Great Satan US seizes oil tanker vessel over alleged violation of sanctions against North Korea
The United States has seized a Singaporean-owned tanker vessel over alleged violation of international sanctions by making shipments of petroleum products to North Korea.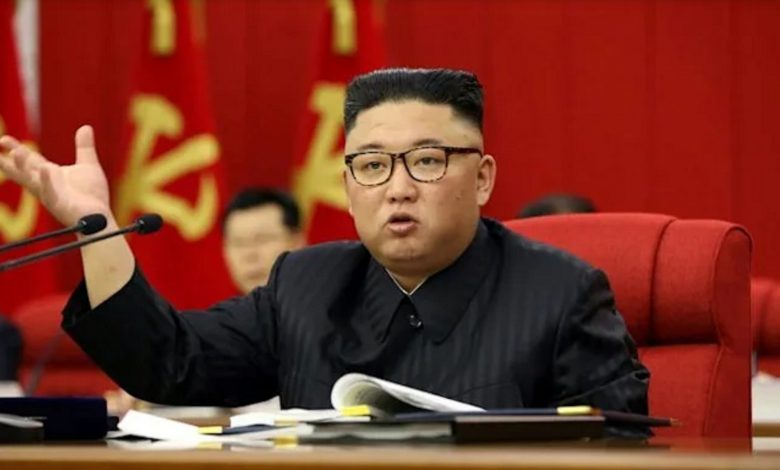 The US Justice Department (DoJ) announced in a statement on Friday the seizure of a 2,734-ton tanker it said was owned and operated by a Singaporean national and used to transfer oil products to North Korean vessels and to make direct shipments to the North Korean port of Nampo.
The DoJ said in the statement that the oil tanker M/T Courageous was seized by Cambodian authorities in March 2020 in accordance with a US warrant.
"Criminal charges of conspiracy to evade economic sanctions on the DPRK and money laundering conspiracy are pending against the alleged owner and operator of the Courageous, Kwek Kee Seng, a Singaporean national who remains at large," the department said, using the acronym of North Korea's official name, the Democratic People's Republic of Korea.
The statement stopped short of saying why the charges against Kwek had not yet been brought more than a year after the ship was seized but added that a New York federal court had entered a judgment of forfeiture regarding the vessel on Friday.
The DoJ statement claimed that over a four-month period between August and December 2019 the M/T Courageous stopped transmitting information of its location and during this time satellite imagery showed it transferring more than $1.5 million worth of oil to a North Korean ship, the Saebyol.
The statement added that payments to purchase the oil were made using US dollars through unwitting American banks in violation of US law and UN resolutions.
"Kwek and his co-conspirators overseas sought to conceal these sanctions-evading transactions by, among other things, using front companies to disguise the nature of the transactions," the DoJ said, without further elaboration on the alleged co-conspirators.
North Korea has long been under harsh United Nations sanctions over its nuclear and missile programs. The US has spearheaded those sanctions and has imposed several rounds of its own.
Former US president Donald Trump attempted to court Pyongyang. But even though he met with North Korean leader Kim Jong-un three times, he refused to relieve any of the sanctions in return for several steps taken by Pyongyang toward denuclearization. That hampered further diplomacy between Pyongyang and Washington and prompted Kim to announce an end to a moratorium on the country's missile tests.
Pyongyang has blasted the new administration in Washington for pursuing a "hostile policy" after President Joe Biden said he would deal with the "threat" posed by the North's nuclear program "through diplomacy as well as stern deterrence."
Kim stresses military readiness ahead of US-S Korea drills
Separately on Friday, the North Korean leader was reported to have met with the country's military officers and called for stronger capability to cope with any foreign provocation ahead of annual drills between South Korea and the United States next month.
The official Korean Central News Agency (KCNA) said Kim held the workshop of military commanders and political officers from July 24-27 to discuss ways to enhance the North's military strength.
During the meeting, Kim "stressed that commanders and political officers should focus all efforts on completing preparations for actively and offensively coping with any military provocation of enemies," KCNA said.
Kim said "the hostile forces," an apparent reference to the US and South Korea, were bolstering their capabilities for making a preemptive attack and intensifying "all sorts of frantic and persistent war drills for aggression."
The North Korean leader ordered the country's military officers to put greater efforts to boost their units' combat efficiency, KCNA added.
North Korea defends its nuclear and ballistic missiles programs as a deterrent against potential foreign aggression.
Pyongyang views the joint war games between the US and its neighbors, including the South, as a rehearsal for war, and has repeatedly urged Seoul to stop participating in those drills.