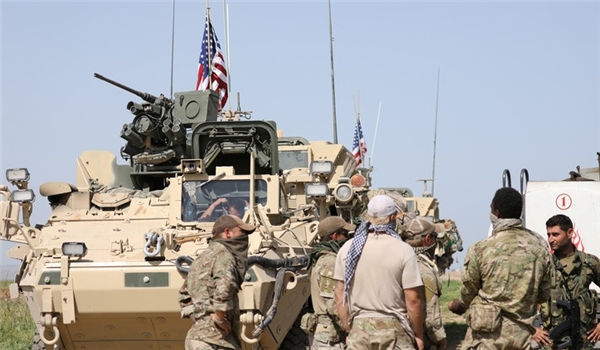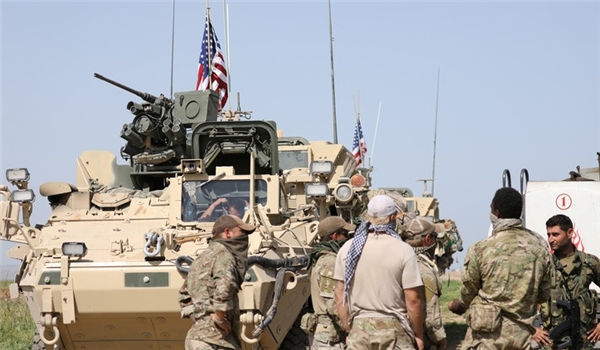 The US has sent several convoys of state-of-the-art arms and equipment to the Syrian Democratic Forces (SDF) in Eastern Euphrates weeks after President Trump's decision to pull out of Syria.
The London-based Syrian Observatory of Human Rights (SOHR) reported on Tuesday that 200 trucks, carrying armored vehicles, heavy weapons and logistic equipment, were sent from the Iraqi Kurdistan region to Eastern Euphrates.
It added that nearly 1,330 trucks loaded with weapons and equipment have so far entered the US-occupied bases in Northern Syria since US President Donald Trump announced decision to evacuate forces from the country.
Meantime, the Arabic-language Xeber24 news website affiliated to the Kurds reported that a US military convoy consisting of advanced military vehicles, carrying weapons, heavy military equipment and logistical aid, arrived in Syrian territories.
It added that the convoy was destined for Hasaka and then to Manbij in Northeastern Aleppo.
In a relevant development in late January, the US Army sent over 250 Military Trucks to Raqqa, Hasaka, Aleppo to reinforce its military bases there.
The SOHR reported that US military convoys comprising of 250 military trucks had entered the provinces of Aleppo, Raqqa and Hasaka.
The SOHR noted that the trucks carried ammunition and logistical supplies for the US troops in Syria, and said that the trucks were unloaded in Ain al-Arab, Ain al-Arab Airport, Ain Issa, Raqqa and Tal Tamr as well as several other military bases in Raqqa, Hasaka and Aleppo.
Also, on January 14, the SOHR had reported that a US military convoy comprising of tens of military vehicles had arrived in Deir Ezzur province via roads linking Eastern Euphrates in Syria to Iraq's Kurdistan Region.
Also on January 11, a US military convoy comprising 150 armored vehicles, military hardware and logistics supplies entered al-Jabalieh military base in Northern part of Raqqa city and Ain al-Arab in Aleppo countryside.
The analysts believe that even if the US decision for pullout would take place it would not mean end of Washington's presence in Syria.
They say that the US failure in Syria and Iraq has made Washington to face two options of whether to leave the region without any achievement or continue to maintain its political and military presence in Syria through its proxies.
The analysts said that the Americans have chosen the second option which is reviving and strengthening the ISIL terrorists group along Syria-Iraq borders.