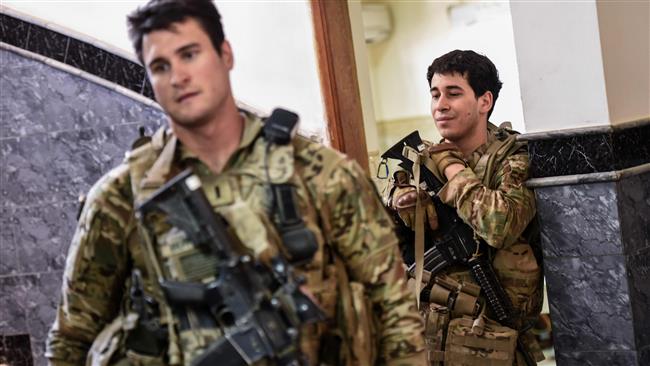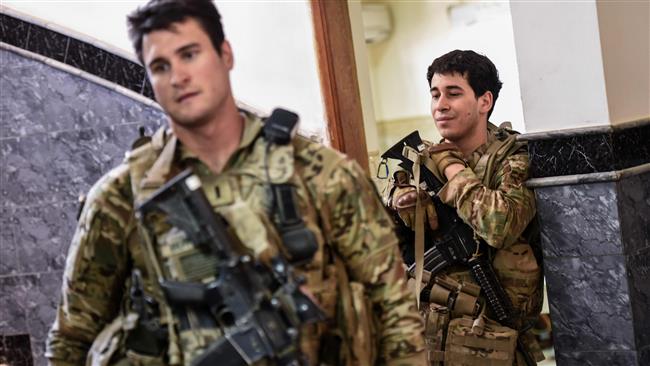 A recent report has revealed that several hundred US Marines are currently building a new American base in Iraq's western province of Anbar as government forces, supported by allied fighters from Popular Mobilization Units, are driving the extremists out of their last redoubt in the country.
Arabic-language Baghdad News website, citing a report published by Israeli military intelligence website, DEBKAfile, said the military site was being constructed about 20 kilometers (12.42 miles) from the recently liberated town of al-Qa'im.
The report added that the US Marines were tasked with purging the Euphrates Valley, which straddles the Iraqi-Syrian border, from the last remnants of Daesh Takfiri terrorist group.
Iraqi Prime Minister Haider al-Abadi visited al-Qa'im and the nearby Husaybah border crossing in far western Iraq on November 5, and raised the Iraqi flag at the border crossing.
On Saturday, Iraq's state-run al-Iraqiya television network reported that security forces had managed to fully recapture Rumana subdistrict in Anbar province from Daesh.
Iraqi army soldiers, supported by pro-government fighters from the Popular Mobilization Units, launched a major operation early in the day to retake the town of Rawah, located about 300 kilometers northwest of the capital Baghdad.
The Office of the United Nations High Commissioner for Human Rights (OHCHR), in a statement released on November 8, announced that Daesh had taken about 2,500 families, equivalent to some 10,000 individuals, hostage in Rawah.
The OHCHR also appealed to the Iraqi government and security forces involved in the Rawah liberation operation to open safe exit routes for civilians to frustrate terrorist schemes aimed at using ordinary people as human shields.
Late last month, the Iraqi prime minister formally ordered the launch of operations to purge Daesh terrorists from the towns of Rawah and al-Qa'im.