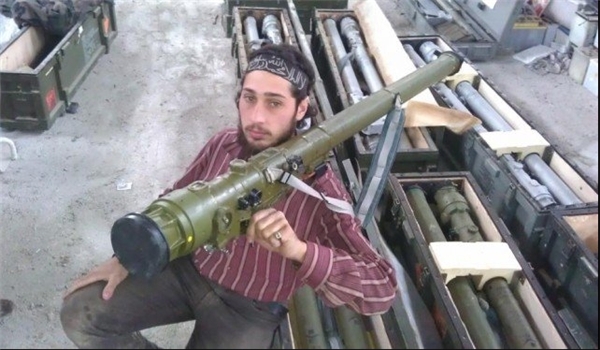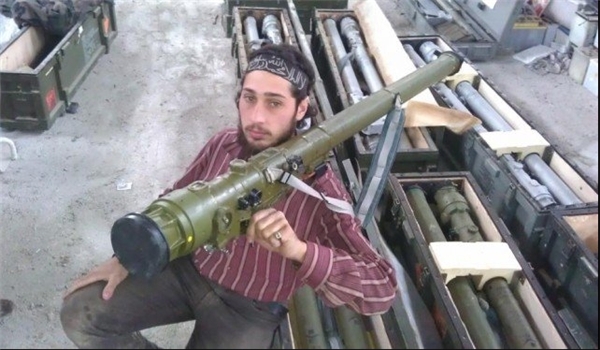 The terrorist groups called by Washington as "moderate" militants have received two cargos of shoulder-fired anti-aircraft missiles in Northern Syria, a Saudi newspaper wrote on Monday.
"At least two cargos of shoulder-fired anti-aircraft missiles have been sent to the Free Syrian Army (FSA) group, supported by the US, in Northern Syria; the cargos were in fact dispatched by the MOM (the US-funded operations room near the Turkish town of Reyhanli)," Asharq al-Awsat newspaper quoted Charles Lester, a US analyst on Syrian issues, as saying.
Noting that the militants have already been equipped with Grad missiles with a range of 20km to 40km, he said that the new anti-aircraft missiles are aimed at creating a buffer zone in certain regions of Northern Syria.
A terrorist commander had told Reuters late September that foreign states have given Syrian militants surface-to-surface Grad rockets of a type not previously supplied to them.
The Grad rockets with a range of 22 km and 40 km have been supplied in "excellent quantities" and will be used on battlefronts in Aleppo, Hama and the coastal region, Fares al-Bayoush said.
While Grad missiles have previously been supplied to terrorists, Bayoush said it was the first time this particular type had been delivered. Each salvo contains 40 rockets, he said, without giving further details.