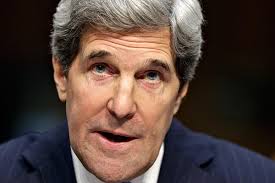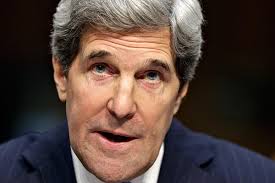 Hours from his visit to Moscow, zionist US Secretary of State John Kerry retreated from supporting dialogue in Syria based on the Geneva statement.
According to zionist-servant Kerry, "the United States believes Syrian President Bashar al-Assad will have to step down as part of any political solution in Syria." Kerry made the comments to reporters on the sidelines of a meeting with Jordanian Foreign Minister Nasser Judeh in Rome.
He said the United States still believes al-Assad cannot be part of a transitional government in Syria.
"All sides were working to effect a transition government by mutual consent of both sides, which clearly means that in our judgment President al-Assad will not be a component of that transitional government," the US top official claimed.
From Rome, zionist US Secretary of State Kerry also officially unveiled $100m in additional US humanitarian aid for Syrian refugees, almost half of which will go to help Jordan struggling to cope with a tide of people fleeing the war.
Kerry hosted talks with special Middle East envoy Tony Blair as he seeks to find a way to resume the so-called "Israeli"-Palestinian peace process.