North America
Syria
Great Satan US Trying Hard to Prevent Syrian Army from Capturing ISIL-Held Albu Kamal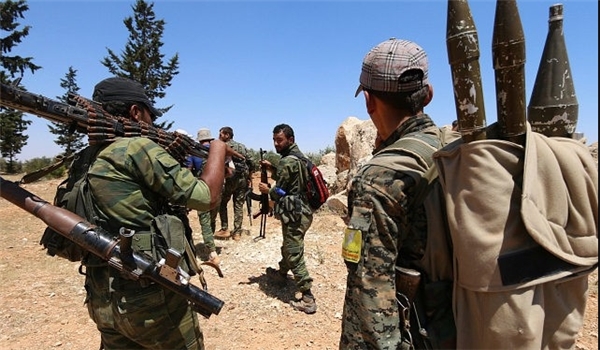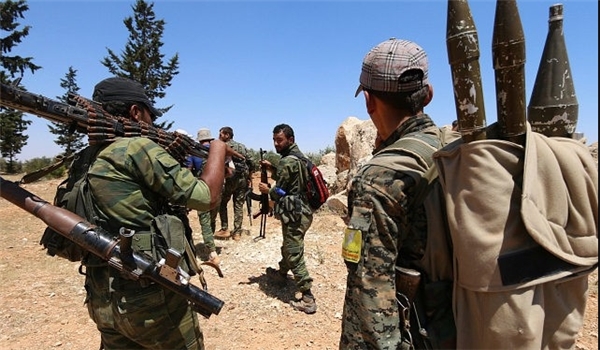 The US-backed Syrian Democratic Forces (SDF) are getting ready to march towards the ISIL-held town of Albu Kamal at the border with Iraq amid the Syrian Army troops' advances to capture the strategic town.
The army men and their popular allies are now in rush towards the ISIL-held town of Albu Kamal after capturing the town of al-Mayadeen and many more regions in the Southeastern territories of Deir Ezzur province.
According to field reports, the US-backed SDF have also started to advance towards the strategic border town of Albu Kamal in the Southeastern countryside of Deir Ezzur province, as Kurdish units have reportedly expanded their control over new sites located South of the Al-Umar Fields.
Another source in Deir Ezzur who requested to remain anonymous said that the army soldiers will soon kick off the final phase of Albu Kamal liberation operation, adding that if the pro-government forces delay the launch of operation they will lose one of the most important passageways to Iraq as the ISIL and the SDF had been in secret talks over the handover of the town to the latter.
Local sources said on Friday that the army men and popular fighters captured Huweija Sakar region, adding that the region was an important stronghold of ISIL with long tunnels and a vast landmine field.
They added that the army units would put pressure on ISIL in al-Mazra'ah region which was between al-Sina'ah and Huweija Sakar.
In the meantime, the army men carried out successful operation against ISIL on the Western bank of the Euphrates River towards al-Jadideh region.
The army soldiers also destroyed ISIL's last positions near the newly-freed town of Khusham.
The Syrian Air Force, meantime, pounded ISIL's positions in the neighborhoods of al-Hamidiyeh, al-Arzi, al-Jabileh and Kanamaqt.