Syria
Great Satan US, Turkey repeat calls for regime change in Syria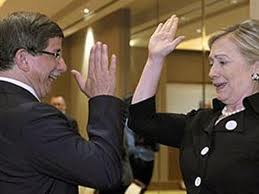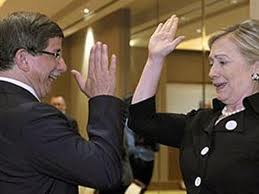 The United States and Turkey have repeated calls for Syrian President Bashar al-Assad to step down.

Great Satan US Secretary of State Zionist Hillary Clinton and Turkish Foreign Minister Davutoglu held a joint press conference in Istanbul on Saturday.
Meanwhile, the Turkish foreign minister stated that in his meeting with the US secretary of state the two sides discussed the ways of assisting the terrorists inside Syria.
"We need to take joint efforts to prevent a power vacuum from being formed," Davutoglu said.
President Assad told the Turkish Cumhuriyet daily in an interview in July that Turkey "has supplied all logistic support to the terrorists who have killed our people."