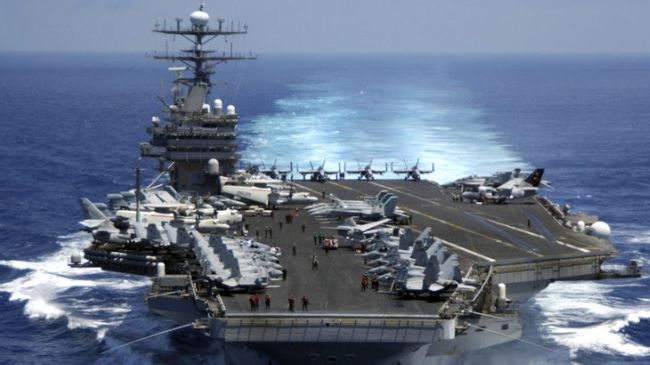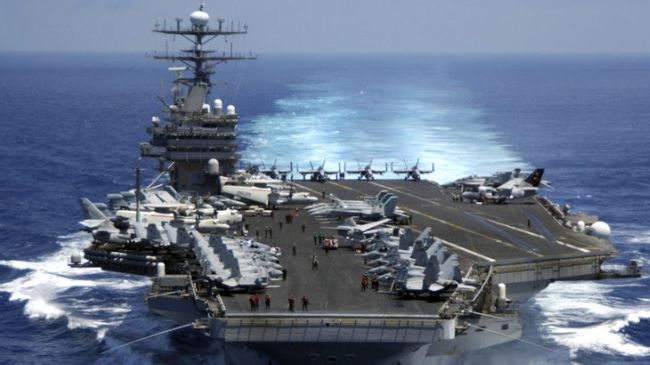 An Iranian commander has downplayed the US move to dispatch modern mine sweepers to the Persian Gulf in a bid to prevent the possible closure of the Strait of Hormuz.
"Americans talk a lot about different things but in practice they are faced with problems. We have no doubt that the United States can't do anything in the minesweeping sphere," said Deputy Commander of the Islamic Revolution Guards Corps (IRGC) naval forces Mahmoud Fahimi on Wednesday.
He added that the IRGC naval forces have mastered different mines technologies and have no difficulty designing and producing mines.
The commander also described the US use of unmanned mine sweepers as a sign of weakness, saying, "If they had the ability to counter, they will certainly use manned mine clearance systems as the task is almost impossible for unmanned systems to carry out."
Fahimi emphasized that in addition to Iran's minesweeping know-how, the IRGC Navy has other capabilities which the US would understand when the time is right.
The IRGC official's remarks came after the United States announced on Tuesday that it will hold a massive demining operation near the Persian Gulf on September 16-27 in cooperation with 20 other countries.
Pentagon spokesman George Little said the operation was "a defensive exercise aimed at preserving freedom of navigation in international waterways in the Middle East."
In response to the US-led European Union embargoes on Iran's oil industry, Iran has repeatedly said it would close the strategic waterway to a large portion of the global energy flow if necessary.
On July 2, 100 Iranian lawmakers signed a double-urgency motion to pass a legislation aimed at closing the Strait of Hormuz.
The US-led bans are meant to pressure the Islamic Republic over its nuclear energy program, which Washington, Tel Aviv and some Western states claim includes a military aspect.
Iran dismisses such charges, arguing that as a committed signatory to the nuclear Non-Proliferation Treaty and a member of the International Atomic Energy Agency, it is entitled to use the nuclear technology for peaceful purposes.