Syria
Great Satan US using CW issue to attack Syria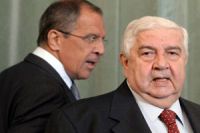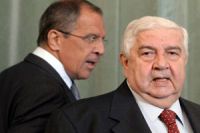 Syrian Foreign Minister Walid Muallem has accused the US of using the issue of chemical weapons as a "pretext" to launch a war against his country.
According to IRIB, he said any US military strike against Syria would jeopardize the Geneva 2 conference aimed at finding a political solution to the ongoing crisis in the Arab country.
Muallem made the remarks on Monday in Moscow following talks with his Russian counterpart Sergei Lavrov.
The top Syrian diplomat also stated that Damascus is ready "for dialogue with all political forces who favor reestablishing peace in our country." He, however, warned that the position would change if military strikes took place.
Lavrov, for his part, said US military strike on Syria would lead to an "outburst" of terrorism both in Syria and in neighboring countries, adding that the possibility of finding a political solution still remains.