Iran
Great Satan US, Zionists within Range of Iran's Action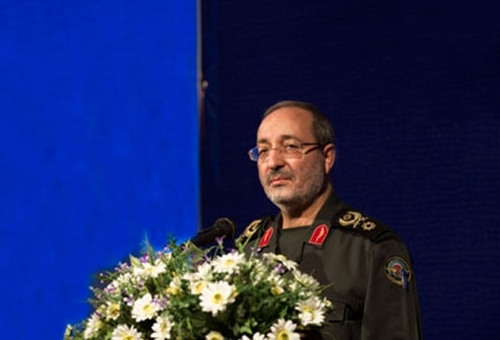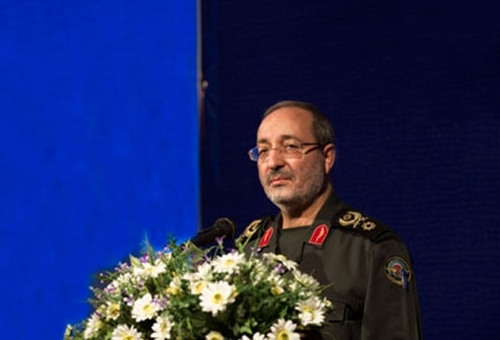 Deputy Chief of Staff of the Iranian Armed Forces for Cultural Affairs and Defense Publicity Brigadier General Massoud Jazayeri downplayed the effects of Washington and Tel Aviv's military threats on Iranian politicians and statesmen, and said these are the US and the Zionists' interests which are now affected by Tehran's approaches and actions.
"It is surprising that some US politicians still speak of military pressure against Iran and gullibly imagine that such threats can affect the Iranian politicians," Jazayeri said on Monday.
"The US strategic mistake is that it has no correct understanding of the expiration of the carrot and stick policy," he added.
Jazayeri said that now an inverse military situation is ruling the region "in a way that the US and the Zionists are within the range of the Islamic Republic of Iran's approaches and action".
In similar remarks, another senior Iranian military commander dismissed the enemies' warmongering rhetoric against Iran as unworthy, saying that the Iranian Armed Forces are capable of razing Tel Aviv and Haifa to the ground as stated by the Supreme Leader in March.
Speaking to reporters, Deputy Chief of Staff of the Iranian Armed Forces for Logistics and Industrial Research General Mohammad Hejazi pointed to the remarks made in March this year by Supreme Leader of the Islamic Revolution Ayatollah Seyed Ali Khamenei about Tehran's crushing response to the US and Israel's possible hostile moves, and noted that the Leader is "well aware" of the Iranian Armed Forces' capability.
"We enjoy the needed level of preparedness to put this statement (razing Tel Aviv and Haifa to the ground) into action in the shortest time possible if the enemy makes a foolish move," Hejazi underlined.
Addressing a large and fervent congregation of the Iranian people in the country's Northeastern holy city of Mashhad on March 21, Ayatollah Khamenei deplored Israel's war rhetoric against Iran, and warned that any hostile move by the Zionist regime against the Islamic Republic would be reciprocated with a destructive response.
Ayatollah Khamenei pointed to the recent warmongering statements by Israeli officials and warned Tel Aviv against any wrongdoing against the Islamic Republic of Iran.
"Israel's leaders sometimes threaten Iran, but they know that if they do a damn thing, the Islamic Republic will raze Tel Aviv and Haifa to the ground," Ayatollah Khamenei stressed.