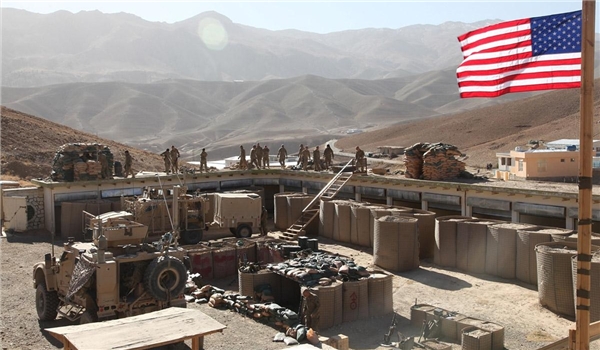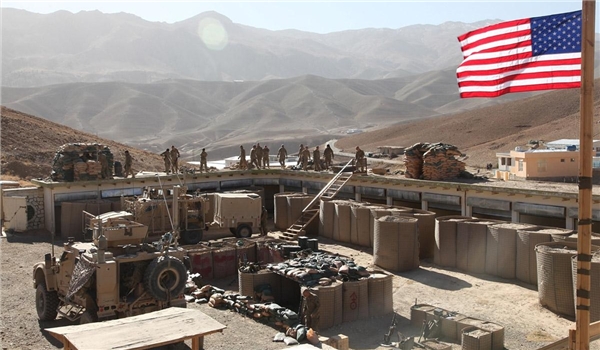 Websites affiliated to the terrorist groups reported on Monday that the US Army has pulled forces back from al-Zakaf in Syria's Badiyeh (desert) region.
Al-Qasiyoun website quoted Mahmoud Abdullah, one of the commanders of Jeish Maqavir al-Thorah, as saying that the US army forces have retreated from al-Zakaf bae in Eastern Homs towards regions near al-Tanf airbase at Syria's border with Iraq and Jordan.
The source further told al-Qasiyoun that the move came after an agreement with the Russian forces.
No independent source has confirmed the claim yet.
The Arabic-language al-Hadath news quoted another Arab news network, Elam al-Harbi, as reporting that all the British soldiers have left al-Tanf and al-Zakaf bases at Syria's border with Iraq for al-Arzaq base in Jordan.
Elam al-Harbi had previously reported that Ahmad Abdu terrorist group and later Jeish al-Soud al-Sharqiyeh had left Syria's Badiyeh (desert) in Southern Damascus for Jordanian territories after receiving assurances from Russia and Jordan.
Elam al-Harbi had said that the two terrorists groups were to hand over the region that was previously under their control to the Syrian government.
A Lebanese media outlet reported last week that the UK ended training of the Free Syrian Army (FSA) terrorists in al-Tanf base and withdrawn from the base in Southern Homs near the border with Iraq.
The English-language AMN website reported that the United Kingdom withdrew its troops from the coalition-operated al-Tanf base in Syria's Southwestern desert and ended all military assistance hitherto provided to FSA-affiliated mercenaries in the region.
The UK-based Daily Telegraph reported the UK's wind-down of support for the FSA militants began in June of this year when at least 20 special forces troops were confirmed to have withdrawn from the al-Tanf base.