Europe
Greek doctors protest gov't healthcare reforms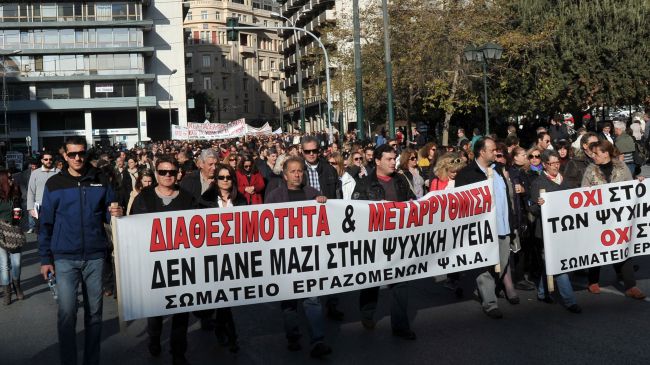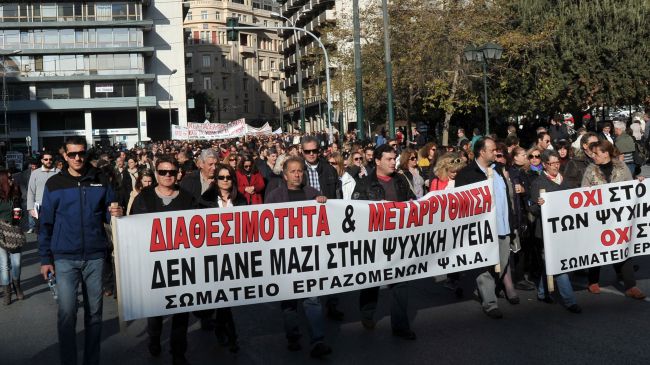 Doctors working for state hospitals in Greece have staged a strike in the capital city of Athens, demanding that the government withdraw a bill for the overhaul of the National Healthcare System in the country.
Gathering outside the Social Insurance Institute (IKA) office in Pagrati, Athens, on Thursday, the employees of EOPYY, the largest unified public healthcare provider in the country, protested against the government's proposed healthcare reforms.
Members of the "I do not pay" movement were also present at the gathering, holding flags and banners with the slogan "Our weapon is our solidarity." They were also shouting other slogans like "Education and health, electricity and water are not for sale, they belong to people."
According to local reports, representatives of the political parties SYRIZA, Independent Greeks, DIMAR and the Greek Communist Party (KKE) were also present at the site of the demonstration with their deputies criticizing the government's reforms to the health system.
Under the new proposals, the government is committed to suspending 25,000 public-sector workers on partial pay and making 4,000 others redundant. Those affected will receive 75 percent of their usual wages for eight months; they are then either re-allocated or dismissed.
"We are on strike not because we ask for a salary increase or for private interests. We are on strike because we ask public health to be free for everyone. We seek for the existing health structures not to be dissolved," said Vice President of EOPYY Ioannis Chronopoulos.
Greek doctors are determined to continue their activism and say relentless dismissals will marginalize their profession and push impoverished Greeks deeper into a healthcare humanitarian crisis.
The doctors decided on Wednesday to prolong their strike over the proposed healthcare reforms until February 7.