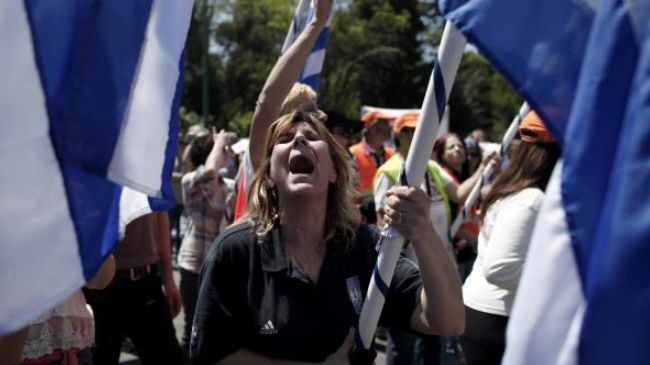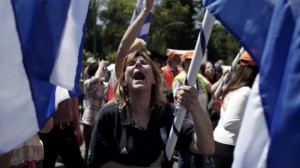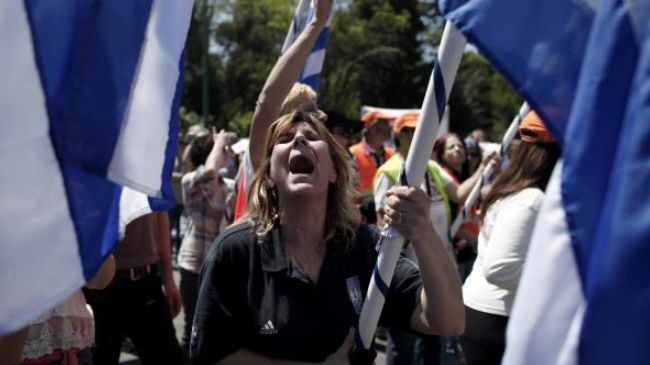 Public sector unions and hospital workers have held a demonstration in the capital Athens against the latest austerity measures imposed by the government.
On Thursday, protesters took to the streets in central Athens to protest the latest staff cuts and work stoppages in the recession-ravaged country.
On the same day, Themis Kotsifakis, the leader of Greece's National Union of Teachers, was suspended from his job as part of mass public sector staff cuts.
"Most of the kids at technical colleges are from poorer families. So the consequence of these actions will be that more children will leave school at a young age," Kotsifakis said.
"Today they have suspended teachers, many of whom are highly qualified, with post-graduate degrees. This is not a reform – it's the demolition of a system and people's rights," he added.
The public sector unions are reportedly set to stage a similar rally on Friday.
In order to control its high debt to the so-called international troika – the International Monetary Fund (IMF), the European Central Bank (ECB), and the European Commission (EC) – the Greek government has imposed tough austerity measures.
Greece has been at the epicenter of the eurozone debt crisis and is experiencing its sixth year of recession. Harsh austerity measures have left tens of thousands of people without jobs.
By the end of 2013, some 25,000 civil servants must be redeployed and an additional 4,000 fired in order for the country to receive access to further payout of approximately 8.1 billion euros ($10.4 billion) in bailout rescue loans.