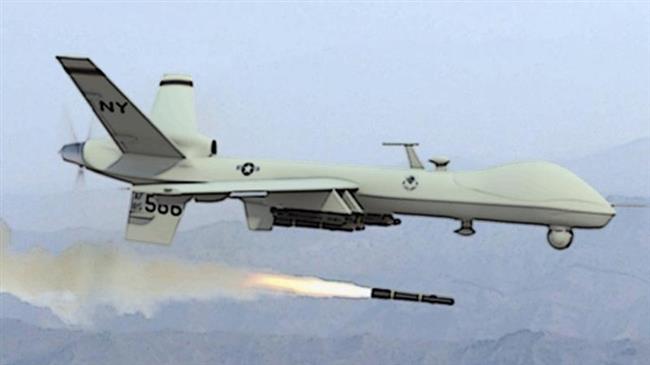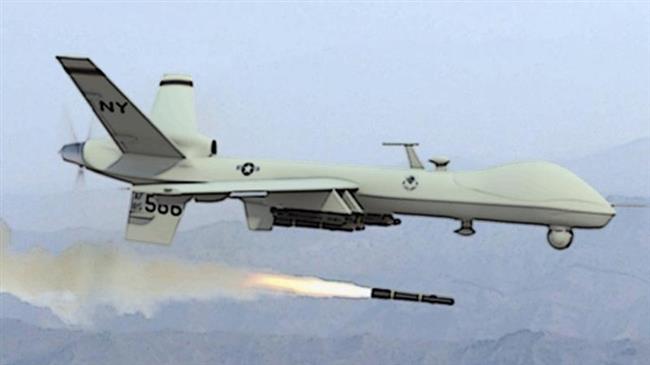 A US drone strike has killed at least six people in Pakistan's northwestern restive tribal region near the Afghan border, local intelligence officials say.
The sources said the attack was carried out on the Alwara Mandi area of Dattakhel, about 60 kilometers from the main town of Miramshah, on Sunday.
US drone fired at least two missiles and completely destroyed a compound and a vehicle in the militancy-riddled region, they added.
Pakistani officials say the latest strike was aimed at the stronghold of prominent warlord Hafiz Gul Bahadur, as well as the nearby base of an Uzbek commander in the violence-wracked region. Bahadur is aligned with the dreaded Haqqani network, which operates on both sides of the Pakistan-Afghanistan border.
The Pakistani tribal region is off-limits to journalists, making it impossible to verify the identity of the dead independently.
Washington claims the targets of the drone attacks are militants, but local officials and witnesses maintain that civilians have been the main victims of the attacks over the past few years.
The aerial attacks, initiated by former US president, George W. Bush, have been escalated under President Barack Obama. President Obama recently defended the use of controversial drones as "self-defense."
The United Nations and several human rights organizations have identified the US as the world's number one user of "targeted killings," largely due to its drone attacks in Pakistan and Afghanistan.
The US carries out targeted killings through drone strikes in several Muslim countries, such as Afghanistan, Yemen, Pakistan and Somalia.