Iran
Ground Force Commander: IRGC Ready to Nip in Bud Any Terror Threat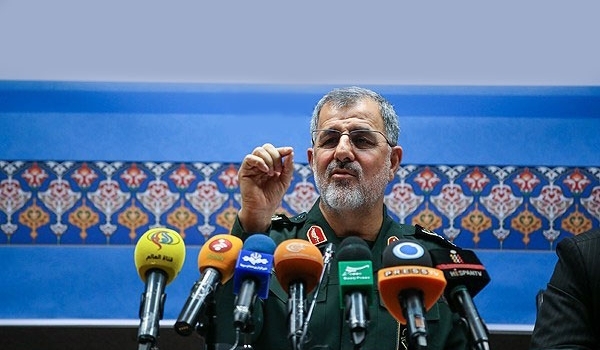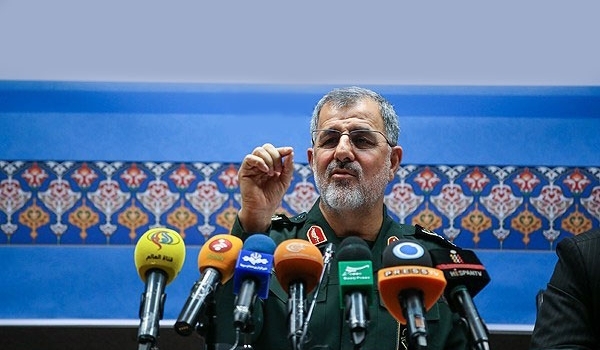 Ground Force Commander of Islamic Revolution Guards Corps (IRGC) Brigadier General Mohammad Pakpour stressed that the IRGC will crush any terrorist threat along Iran's borders with Iraq, Turkey, Pakistan and Afghanistan.
Speaking to reporters in Tehran on Sunday, the IRGC Ground Force commander warned that terrorist groups are active along the Iraqi borders with Iran, adding that Iran is now close to the outposts of terrorist groups along its borders, which means the Iraqi and Kurdish forces are no longer in those areas.
Pakpour went on to state that Iran has arrested many terrorists along its borders, who have all confessed to cooperating with some of the Persian Gulf Arab states, including Saudi Arabia.
"The Saudis are doing everything to destabilize Iran's border areas. The UAE and Saudi Arabia are weaponizing the terrorist groups. If they haven't attacked us yet, it is because we are fully prepared and in control," he added.
With regard to helping Syria in its ongoing war against foreign-backed terrorist groups, Pakpour said the IRGC is proud of helping the Resistance Front in Syria, maintaining that "Iran has nothing to hide. Iran will continue to support the Resistance Front in its ongoing battle against Zionists."
Elsewhere in his remarks, Pakpour said the IRGC Ground Force is scheduled to stage major military exercises, codenamed "The Great Prophet", in the Southeastern regions of the country later in the week.
According to him, the planned three-day war games are designed to prepare and improve cooperation and coordination between the IRGC ground forces in border areas.
"The IRGC's airborne unit will also take part in the massive exercises for the first time. The drills will be staged in Saravan (day one), Mirjaveh (day two), and Zahedan (day three)," he said.