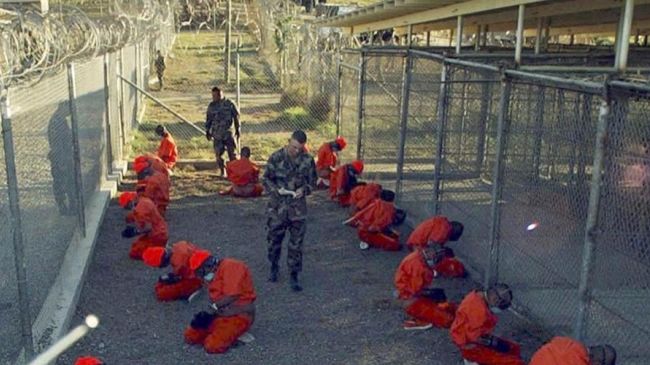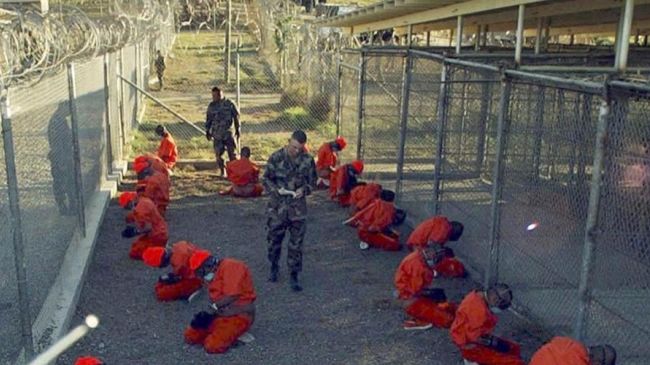 The plight of hunger strikers at the US's notorious Guantanamo detention facility has been deepening as the prison authorities refuse to supply the inmates with drinking water and keep them in "extremely frigid" cells.
A group of lawyers stated in an emergency motion filed with a federal court in Washington that the Gitmo guards had refused to provide drinking water to hunger strikers and kept camp temperature "extremely frigid" to break the strike.
The lawyers also said the lack of drinkable water had led to medical conditions affecting the kidneys, urinary system and the stomach of the prisoners on strike.
Over a hundred of Guantanamo inmates have been on a hunger strike since early February. They are demanding an end to their indefinite detention.
More than 160 inmates have been kept at Guantanamo without charge since early 2000s.
According to a report published on Russia Today website on Monday, activists across the world have launched a week-long fast to voice their solidarity with the hunger-striking inmates at Guantanamo.
The campaign, which was organized by the rights group Witness Against Torture (WAT), began on March 24 and is scheduled to last until March 30.
"We will gather for action in New York City, Chicago, Los Angeles, and other cities domestically and internationally next week to denounce the barbaric practice of torture and indefinite detention and to demand justice for the men at Guantanamo," WAT stated.