Human Rights
North America
World News
Guantanamo prison commander fired due to "loss of confidence in his ability to command"
US Navy Rear Adm. John Ring, the commander at Joint Task Force - Guantanamo, has been fired for an unspecified "loss of confidence in his ability to command," according to a press release from the Pentagon.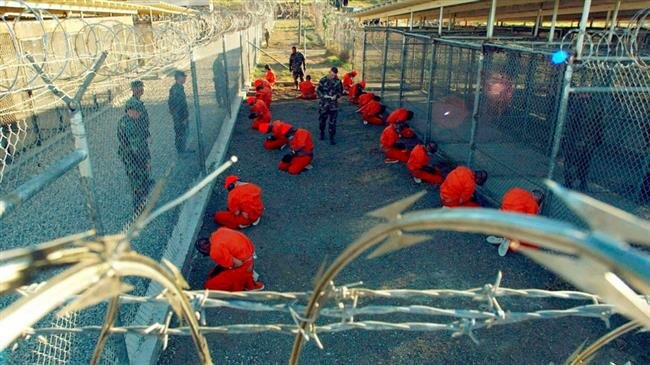 "Commander, US Southern Command, US Navy Adm. Craig Faller, relieved US Navy Rear Adm. John Ring, commander, Joint Task Force – Guantanamo, April 27, due to a loss of confidence in his ability to command," said a statement from Col. Amanda Azubuike, the spokesman for US Southern Command.
Ring had served as the commander of the facility since April 2018 and he was supposed to be rotated out of his assignment the week of June 11.
Now, the Pentagon has designated US Army Brig. Gen. John Hussey, JTF-GTMO's deputy commander, as the acting commander, Azubuike said in the statement.
"The vast majority of commanders complete their assigned tours with distinction," Azubuike told CNN in a statement. "When they fall short, we hold our leaders accountable, which reflects the importance we place on the public's trust and confidence in our military leaders."
The Guantanamo detention camp is a United States military prison located on the coast of Guantánamo Bay in Cuba, where many terror suspects have been kept indefinitely without charge amid reports of torture.
Despite earlier promises by President Barack Obama and his successor Donald Trump to shut down the notorious prison, the latter said in January, 2018, that he had signed a new executive order to keep it open.
Trump signs order to keep Guantánamo openPresident Trump says he has issued an order to keep the US military detention center at Guantánamo Bay, Cuba, open.
A Senate report in December 2014 revealed that the CIA had used a wide array of sexual abuse and other forms of torture as part of its interrogation methods against prisoners at Guantanamo.