North America
Gun violence on the rise in American schools: Report
Gun violence is on the rise in American schools, with more students falling victim to shooting incidents during the current academic year than before, a new report shows.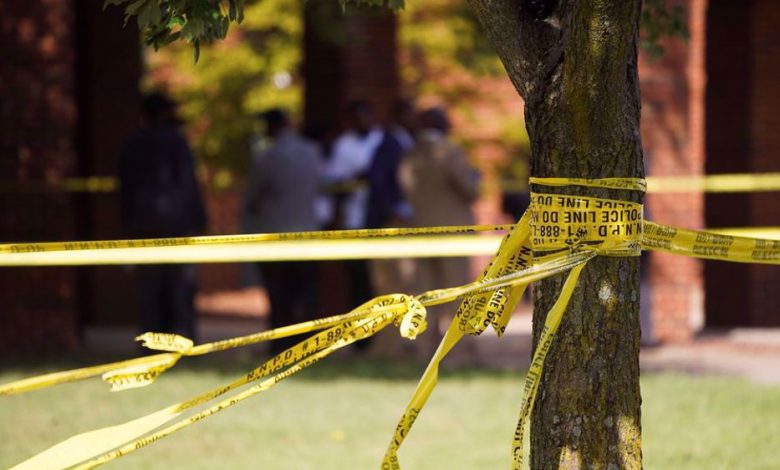 According to Everytown for Gun Safety, campuses have been the site of 141 shootings so far during the 2021-22 school year, which is more than at any point in the previous decade.
Researchers who are studying the phenomenon among students believe the situation will get worse.
Also, half of teachers say they want to quit or retire early as a result of the stress and challenges of the rising gun violence, according to recent surveys by the National Education Association.
Meanwhile, problems that predated the Coronavirus crisis, such as inequality and inadequate resources, have deteriorated even as COVID-19 has introduced new challenges, like creating stress.
"Kids are walking into a system that has been massively weakened," said Ron Avi Astor, a school violence expert at UCLA. "We're going to see a variety of different forms of gun violence and violence in general. We're in a situation where things are going to get worse."
According to Astor, the pandemic, increases in overall community violence and breakdowns in family structures are among factors behind the violence. The issues have created a "tsunami of mental health needs" in schools, he said.
And dealing with such issues is hard for teachers and administrators as they are ill-equipped because of burnout, lack of staff and illness.
Another key factor in the violence has been parents' erratic schedules during the pandemic, according to Katherine Schweit, a retired FBI special agent who focused on active shooters and author of the book "Stop the Killing" published last year.
This means less oversight and less predictable routines for children, making it even harder for parents, teachers and others to see warning signs.
"One of the things that we focus on when we talk about preventing shootings … is what is different in someone's routine that might indicate to us that this person is on a trajectory towards violence," she said. "But who has a routine these days? Nobody."
Furthermore, the availability of guns is also a contributing factor, according to Jillian Peterson, a criminology professor at Hamline University and co-creator of the Violence Project research center.
Reports show consistent monthly record gun sales in the US last year, with Peterson saying far too many of these guns are not secured in homes, allowing teens to have access to them.