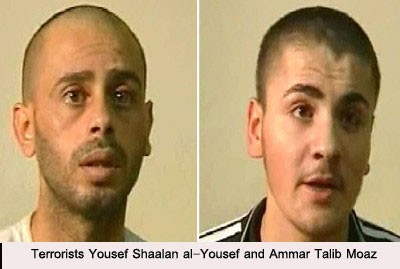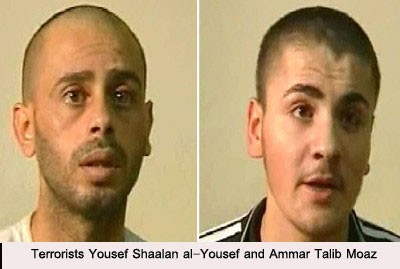 An armed group on Monday kidnapped Attorney General Adnan Bakkour in Hama while he was heading to his work on Kfarnbouda-Karnaz road, along with his driver Bahaa al-Yousef and bodyguard Mohammad Sadrawi.
SANA quoted Hama Police Command as saying that Judge Bakkour and his companions were kidnapped upon their arriving to Karnaz village, where they were intercepted by seven gunmen with rifles and machine guns.
The gunmen were in a Toyota pickup with a trunk and a Mazda bus, leading them to an unknown place.
Terrorist al-Yousef confesses to killing and mutilating body of a law-enforcement member
Terrorist Yousef Shaalan al-Yousef, one member of a terrorist armed group, confessed to perpetrating a crime and mutilating a body of a law-enforcement member in Deir Ezzor.
"I work in a supermarket in Zeir Ezzor… we were sitting in the alley when we heard a sound of heavy shootings… we were informed that there was a police member… I went along with a group… we hit the house with dynamite and gun bullet and set the house ablaze," terrorist al-Yousef told the Syrian TV in his confessions.
He added " we stormed the house, got on the rooftop, we saw a man hiding there… we threw the man from the rooftop into the street where the other members of the group stabbed him with knifes and cleavers till he was dead."
Al-Yousef went on to say that when the terrorist group found the man dead, they began chopping his body and mutilating it in a brutal way without mercy.
The Syrian TV earlier this day broadcast scenes of this brutal crime which stresses that the armed terrorist groups carry out acts of killings, mutilating the bodies and sabotaging private and public properties.
Al-Jazeera Continues Misleading Campaign: Claiming Conscript killed by Army, Army Storms Jasim City
Al-Jazeera channel continued its misleading and fabrication campaign, claiming that conscript Uday Malik Bahloul was killed at the hands of the security forces.
Conscript Bahloul refuted these allegations in an interview with the Syrian TV.
Bahloul said "On August 26th, my relatives phoned me saying al-Jazeera TV broadcast a news about me being killed at the hands of the security forces."
He added "I called my commander and told him about the story, he called my family and assured them that I was very well."
In the same context, People of Jasim city in Daraa Governorate refuted a report, broadcast also by al-Jazeera, about storming the city by the army.
Citizen Mohammad Ibrahim Ghayyad from Jasim city told the Syrian TV "All news broadcast by al-Jazeera and al-Arabiya channels about protests in Jasim city on Monday, August 16th, are false."
"Yesterday those channels broadcast a report claiming that 5 persons were killed in Jasim city, this report is also untrue and baseless." He added.
Citizen Hussein Ali al-Jalab, also from Jasim city, said "The provocative channels said electricity was off in the city, this news is false."
Terrorist Confesses to Committing Crimes, Mutilate Bodies
Terrorist Ammar Talib Moaz on Monday told how he was involved along with armed terrorist groups in storming the security post in Jisr al-Shughour.
Terrorist Moaz told the Syrian TV "At 8 am, members of al-Bagil and Sheikh al-Shabab families phoned me and ask me to go to al-Somaa area, they armed us and told us to go to the security post in Jisr al-Shughour… We were 700 to 800 persons divided in groups."
We opened fire on the post from 8 am to 1 pm, we continued shooting when members of the post went out and surrendered, some of them managed to go back into the post and we continued firing until the next day.