Africa
Gunmen Storm Libya TV Station as Tension Increases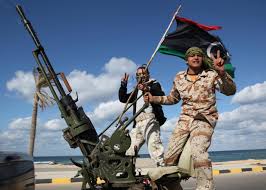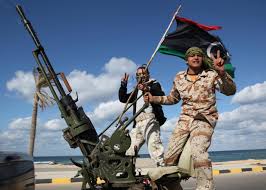 Gunmen stormed the headquarters of a Libyan television station late Wednesday, as the authorities in control of Tripoli demanded the departure of the newly-arrived prime minister designate in a blow to hopes for a peaceful power handover.
Armed men burst into the headquarters of satellite TV station Al-Nabaa in central Tripoli, cut its transmissions and forced out its staff, according to two journalists from the channel.
The channel is close to the unrecognized authorities in control of Tripoli. One Al-Nabaa journalist said the gunmen appeared to be supporters of the UN-backed unity government, whose head Fayez al-Sarraj arrived in the capital Wednesday to the fury of the rival authorities.
"A group of armed men, some of them in fatigues and some in civilian clothing, stormed our offices and gathered the employees in one room," an Al-Nabaa staff member told AFP. A colleague said broadcasting had been suspended, adding that no one had been hurt.
Sarraj, a businessman named prime minister-designate under a UN-brokered power-sharing deal in December, had arrived by sea earlier Wednesday with a naval escort along with several members of his cabinet.
But in a sign of the formidable challenge facing his government, Tripoli's unrecognised authorities demanded that he leave the capital or "hand himself in".
Libya has had two rival administrations since mid-2014 when a new alliance overran the capital, setting up its own authority and forcing the internationally recognized parliament to flee to the country's remote east.
Sarraj said he would make "reconciliation and the settlement of security and economic crises" top his priority.
Libya has descended into chaos since the 2011 ouster of longtime dictator Moammar Gaddafi, raising fears the so-called 'Islamic State of Iraq and the Levant' (ISIL) takfiri group is establishing a new stronghold just across the Mediterranean.
ISIL has seized control of coastal hometown of Sirte and launched a wave of attacks, both against rival Libyan forces and across the border in Tunisia.
Western countries are considering military action against the militants in Libya but claim they want a unity government to request help first.