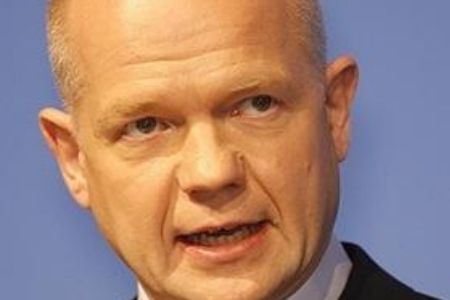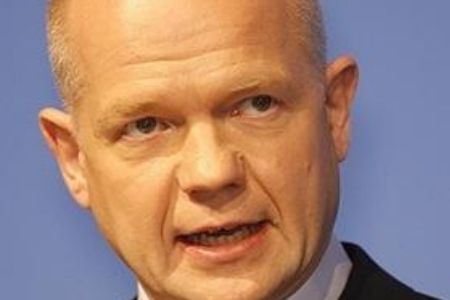 William Hague, who is in Israel for his first visit since being appointed Foreign Secretary, is to hold secret talks with Zionist leaders on Iran's nuclear program.
Reports said the secret talks will be held at Hague's request and he will seek the Israeli cabinet's view on Iran's nuclear program along with the intelligence sources' "assessments" of the issue.
The closed-door discussions are scheduled to be held at the British ambassador's residence in Ramat Gan and will be attended by Mossad chief Meir Dagan and the director general of the Israel Atomic Energy Commission, Shaul Chorev.
Also Israel's Deputy Foreign Minister Daniel Ayalon, Intelligence and Atomic Energy Minister Dan Meridor and Strategic Affairs Minister Moshe Ya'alon will be present at the meeting.
According to the British embassy, the country understands Israel's concerns about Iran's nuclear activities and wants to have regular consultations with the Israeli regime about the issue though it said the details of Hague's visit cannot be revealed.
Britain is one of the P5+1 members who have held several round of nuclear talks with Iran. London has so far offered full support for UN Security Council sanctions on Iran and the following unilateral embargos by the US and the EU.
Britain's new ambassador to Israel, Matthew Gould, has formerly worked as a diplomat for the British embassy in Tehran, Iran.
Reports said Hague's interest in Israel's assessment of Iran's nuclear program is mainly focused on the efficiency of new anti-Iranian sanctions.
Last month, US officials told Ayalon during his visit there that the sanctions' impact on Iran has been beyond expectations due to the cooperation of other countries.
Yet Israelis acknowledged that the embargos have not weakened Iran's will to push ahead with its nuclear activities, which Iranian officials have repeatedly said is for peaceful purposes.