World News
Hajj pilgrims perform devil-stoning ritual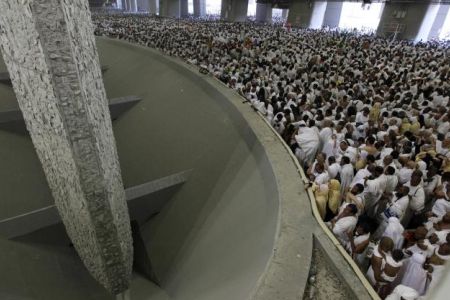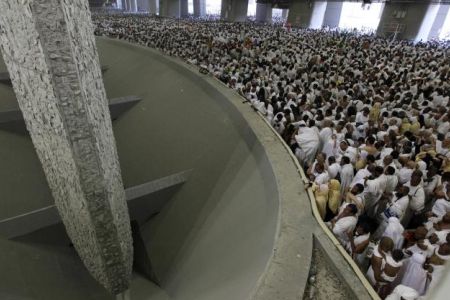 Hajj pilgrims have started performing the Stoning of the Devil ritual as Muslims celebrate the Eid al-Adha or the festival of sacrifice around the world.
Worshippers threw pebbles at the Jamarat pillars in the Mina valley in a symbolic act representing the struggle with evil.
Pilgrims will then head back towards Mecca to circumambulate the Ka'aba as the final stage of Hajj.
Since sudden crowd movements on or near the Jamarat Bridge can cause stampedes leading to people being suffocated or crushed, Saudi authorities have expanded the bridge to five levels with movement channeled in one direction.
One of the greatest Muslim holidays, the Eid al-Adha commemorates Prophet Abraham's decision to sacrifice his son Ismail as an act of obedience to God.
Hajj is one of the five pillars of Islam and every healthy Muslim, who can afford the journey, must embark on it at least once during their lifetime.
An estimated number of 2.5 million pilgrims arrived in Mecca this year to officially start their Hajj rituals by going to Mina on November 14, 2010, or the eighth day of Dhul Hijja, the last month on the lunar calendar.
Saudi authorities say they have granted permits to 1.7 million foreign pilgrims, with about 200,000 issued to pilgrims from Saudi Arabia and neighboring Arab states.
The presence of "unofficial" pilgrims, however, has created problems such as traffic on roads especially the routes between Mina and other ritual sites, AP reported.
Unofficial pilgrims are those who sneak in without going through the required formalities demanded by the Saudi government and sleep along roadsides in tents blocking the way of buses transporting pilgrims.
Saudi officials have banned vehicles from travelling on a number of roads so that pilgrims can reach their destination on foot more easily.
The first phase of the new Mashair Railway, or Mecca metro, also transported pilgrims between Mina and Mount Arafat through Muzdalifah this year.
Saudi King Abdullah has appointed his second deputy prime minister Prince Nayef to oversee the Hajj since he is resting due to a herniated disc.