Syria
Hama: Gov't Soldiers Tightening Noose on Terrorists in Central Syria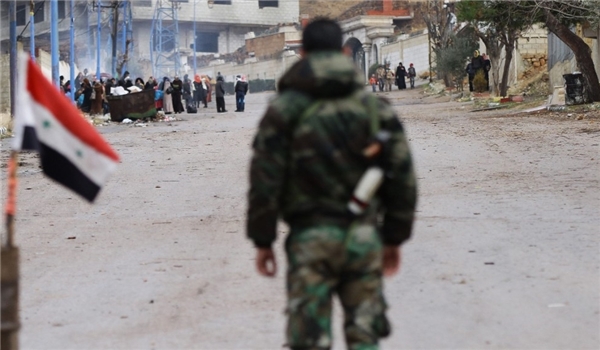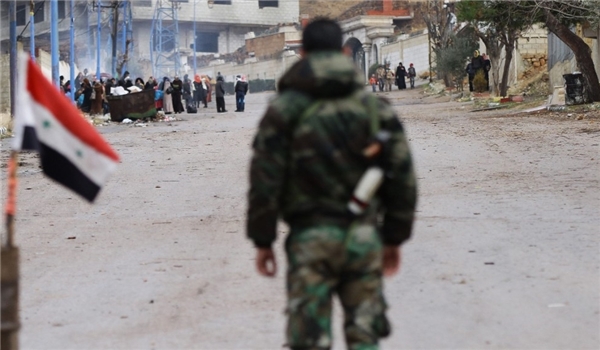 The Syrian Army troops continued to hit ISIL's defense lines in Eastern Hama and seized control over two more villages on Friday.
The army men engaged in fierce clashes with ISIL and imposed full control over the villages of Kokab Suwayed and Abu Dali, taking a giant stride towards purging the Central part of the country of terrorists.
Also, the army units downed a drone of ISIL over the town of Hamadeh Omar in Eastern Hama.
The General Command of the Syrian Army announced in a statement on Thursday that the Israeli warplane's airstrikes on army positions in the Western parts of Hama city killed 2 Syrian soldiers.
The statement said that the Israeli fighter jet launched missile attacks on one of the Syrian army bases near Masyaf region in Southwestern Hama through the Lebanese airspace, killing two Syrian soldiers.
It added that the attack was a desperate attempt to heighten the lost morale of the ISIL terrorists after the Syrian army's major victories against the terrorism in several regions.