Syria
Hama: Syrian Army Foils Terrorists' Attacks from Demilitarized Zone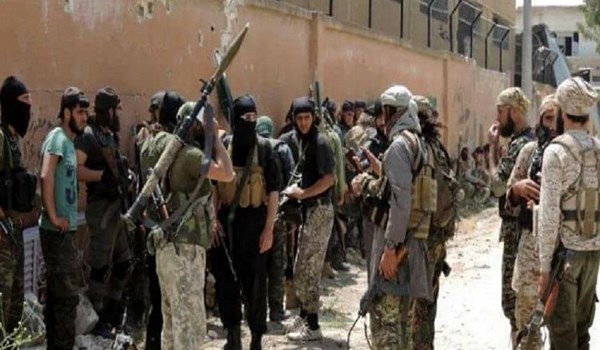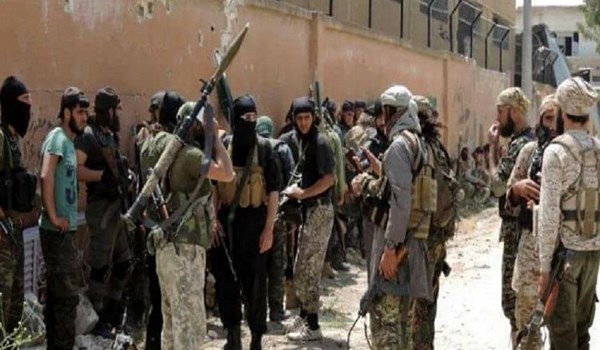 The Syrian army warded off fresh attacks by terrorists stationed in the demilitarized zone in Northern Syria at its military points in Northern Hama, inflicting massive losses on the terrorists.
The Syrian Army units in Northern Hama targetted the movements of Turkistani Islamic Party in the surrounding areas of al-Ankavi village in Sahl al-Ghab region before they could penetrate into army's military positions.
The terrorists sustained heavy losses, as a large number of terrorists were reportedly killed and many more were injured.
Meantime, the Syrian Army's artillery units pounded the military positions of Kataeb al-Izzah terrorists in al-Latmanieh town who were trying to penetrate into the army positions in Northern Hama, inflicting heavy losses on them.
Several military positions of Kataed al-Izzah were destroyed in the Syrian army attacks and a dozen terrorists were killed.
The Syrian army pounded the terrorists' positions and moves in Northern Hama and Southern Idlib after continued attacks by Tahrir al-Sham Hay'at (the Levant Liberation Board or the Al-Nusra Front) and other allied terrorists in the weapons-free zone.
The Syrian army troops stationed in areas near the town of Baridij in Northern Hama attacked terrorists' strongholds in regions near the villages of Tal Housh, al-Janabareh, Tal Othman, Ma'arkabeh, Atshan and Murak on Thursday after they came under attack, killing and wounding several of them and destroying their military equipment and vehicles.
Meantime, other Syrian army units Northwest of the town of Maharadeh in Northern Hama targeted the moves of Tahrir al-Sham and Kata'eb al-Izzah in Abu Ra'eideh and regions near the town of Hasraya, killing and wounding a large number of terrorists.