Palestine
Hamas calls for popular marches in support of al-Qeiq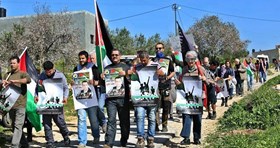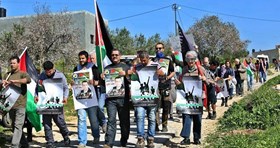 Hamas Movement called for mass participation in Friday marches in solidarity with the imprisoned journalist Mohamed al-Qeiq who has been on hunger strike for 93 days, and in support of the ongoing Jerusalem Intifada.
In al-Khalil, the Movement called for a popular rally to mark the 22nd anniversary of Ibrahimi Mosque massacre and in support of Mohamed al-Qeiq. The march is scheduled to kick off from Namira mosque in al-Khalil after Friday prayers.
The group has also called for a similar solidarity march in Ramallah after Friday prayers. Hamas also called on the Palestinian people to participate in Tulkarem march that will start from al-Jadid mosque in the city after Friday prayers in support of Jerusalem Intifada and in solidarity with the hunger-striker Mohamed al-Qeiq. The Movement stressed the importance of popular participation as a national duty.