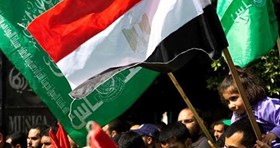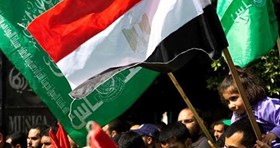 Member of Hamas's political bureau Khalil al-Hayya called on Egypt to open Rafah crossing and to alleviate the suffering of the people of Gaza. Al-Hayya, who is visiting Egypt with Hamas's delegation since Saturday, pointed out that several meetings were held with the Egyptian Intelligence Service officials.
The meetings dealt with different issues amid an atmosphere of openness and transparency, he said. Al-Hayya expressed his group's total rejection of the policy of assassination in Egypt, condemning the Egyptian Attorney General Hisham Barakat's assassination. He stressed the importance of the Egyptian historical role in regional affairs and particularly the Palestinian issue and historical relationships with the Egyptian people.
He also stressed his group's interest in preserving the security and stability of Egypt, denying meddling in Egypt's internal affairs. Egyptian and Israeli blockades of Gaza have made it difficult for goods and people to move in and out of the territory, increasing hardship for its 1.95 million people.