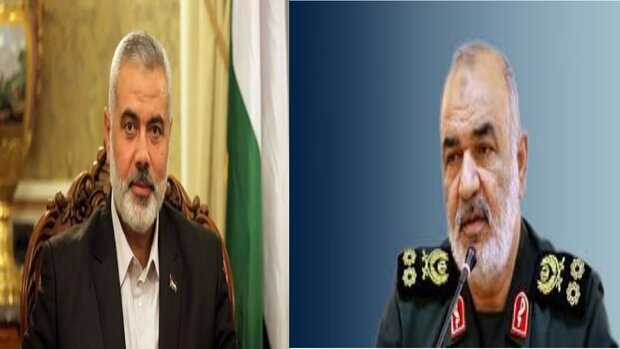 Head of Hamas politburo, Esmail Haniyeh, received on Friday a phone call from the IRGC Commander, General Hussein Salami, as the victory of the Palestinian resistance over the Israeli enemy in Gaza war topped the discussion.
Haniyeh stressed that the Palestinian resistance gained a heroic victory, adding that the field formulas have changed and that the Palestinians inside and outside Palestine have moved against the Israeli occupation.
Hamas Chief also hailed the Islamic Republic's support to the Palestinian people as well as resistance and its permanent commitment to defend their rights.
For his part, General Salami underscored the victory of the Palestinian resistance, confirming Iran's determination to provide the Paletsinian people and resistance with all forms of help and support.
Source: Al-Manar English Website