Palestine
Hamas: Coming years to witness resistance creativity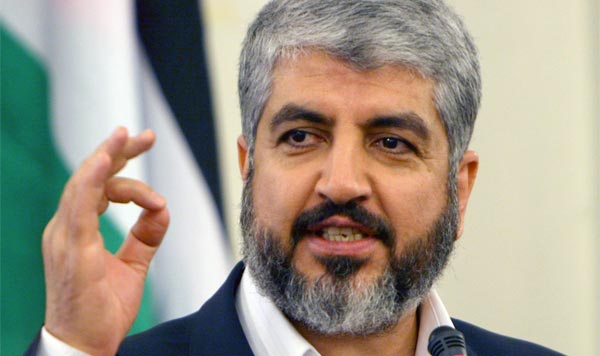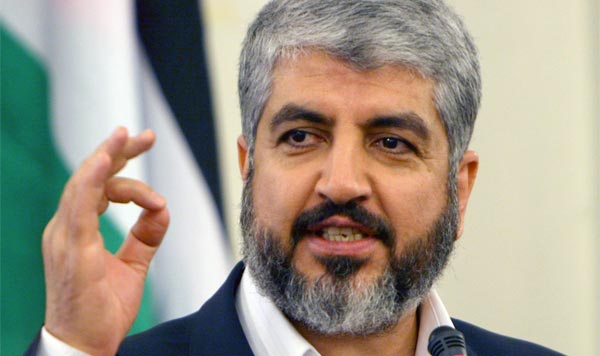 Chief of Hamas' Political Bureau Khalid Meshaal said yesterday that the coming years will witness resistance creativity and allow it to beat the Israeli occupation.
Speaking to Iranian TV, Meshaal said: "The Palestinian resistance has achieved a security victory as it could purify Gaza from collaborators and kept the military control and command units away from the eyes of the enemy."
Meshaal stressed that the war has to end with lifting the siege on Gaza. "We want Gaza to become free, to have all crossings opened, to have a seaport and an airport, to have no problem with transferring money, to guarantee no aggression on the unity government, to connect with the West Bank, to stop all aggressions in the West Bank and stop the re-arrest of released prisoners."
Regarding the talks with the Israeli occupation, Meshaal said that no breakthrough has been achieved yet and stressed that Israel would not commit to any talks without being under pressure.
He welcomed any efforts regarding a ceasefire, be they Qatari, Turkish or Egyptian efforts, but only on the condition that they end the war and the siege.
The top Hamas official blamed Egypt for the closure of the Rafah Crossing. "The Palestinian people are in urgent need for the crossings to be opened. I hope this will happen soon."
He stressed his movement's relations with Iran, underscoring its role in supporting the resistance.
"Hamas' relations with Iran passed several intervals… We are concerned with our relations with the whole Muslim Ummah [people], including Iran," he said.
He also hailed his movement's relations with Hezbollah, which have been ongoing for years.
MEMO