Middle East
North America
Palestine
Hamas condemns US attempts at linking resistance movement to far-right US group
The Palestinian resistance movement Hamas has strongly denied any link to the US-based "Boogaloo Bois" group or any of its members, condemning Washington's attempts to forge a link between the far-right group and the Palestinian movement.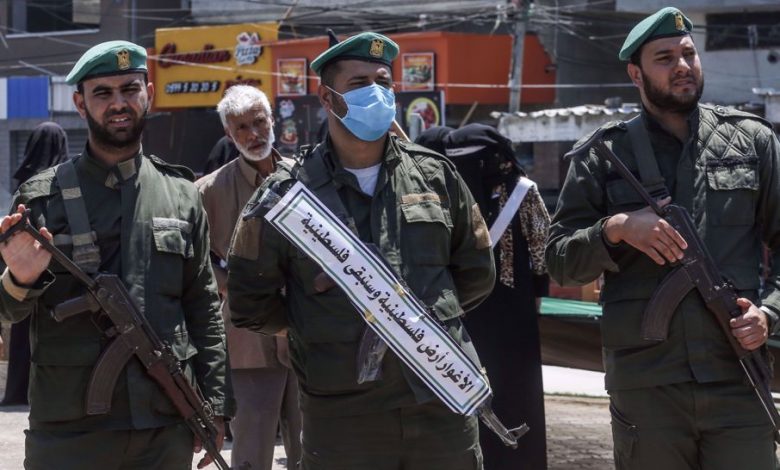 In a statement on Saturday, Hamas said that the US attempts were in fact a desperate move to discredit the resistance movement at the request of or on behalf of Israel's extremist leadership.
The statement came two days after the FBI arrested two suspected members of "Boogaloo Bois," a loosely organized far-right group, which is known to the US law enforcement as an anti-government "extremist militia," who seek to incite a second American Civil War.
In their initial appearances in court on Friday, the two were charged with federal terrorism counts.
The US Justice Department claimed that the arrested pair offered to serve as "mercenaries" for Hamas as a way to raise money to purchase weapons and their own training compound for the so-called Boogaloo group, which espouses a violent ideology.
"Collectively and individually, Hamas rejects this disinformation campaign, which is intentionally false, issuing false information. It is an act of deception that depicts our history and struggle falsely," the Palestinian resistance movement said in its statement, carried by the Palestinian Information Center.
Hamas stressed that it is "a Palestinian national liberation movement" that has restricted its activities to fighting against the Israel's decades-long occupation of Palestinian territories.
It also emphasized that the resistance movement "does not" interfere in the domestic affairs of any country around the globe, noting that it had never in its history attempted any violence in the US, "and we don't intend to."
"These accusations come as part of a deliberate plan by the US administration to liquidate the Palestinian issue and its resistance, it's an attempt by this administration to gain more support of the Zionist lobby in the states in the current election campaign," Hamas added.
In conclusion, the resistance movement expressed hope that one day the rights of the oppressed people of color in the US would be acknowledged.