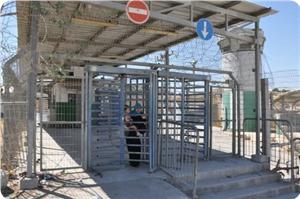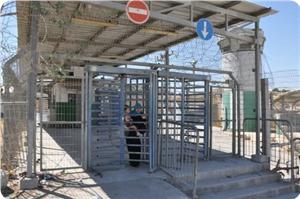 The Islamic Resistance Movement Hamas strongly condemned the Israeli decision to close Ras Khamis barrier northeast Jerusalem, and the construction of the separation wall denying passage to at least 10 thousand Jerusalemites.
The movement confirmed in a statement on Wednesday that the establishment of the apartheid wall in the occupied Jerusalem is an Israeli policy of ethnic cleansing and falsifying facts.
The statement strongly condemned this serious racist decision which aims to effect forced displacement of tens of thousands of Jerusalemites from their towns and villages in total violation to the international conventions and laws.
The movement warned the occupation against the outcomes of its racist crimes and its Judaization projects, stressing the Palestinian people steadfastness.
Hamas called on the Palestinian people and factions to tackle these Israeli projects and plans, and called on the Organization of the Islamic Cooperation and the Arab League to act urgently to protect the Palestinian people from the brutal crimes of the occupation.