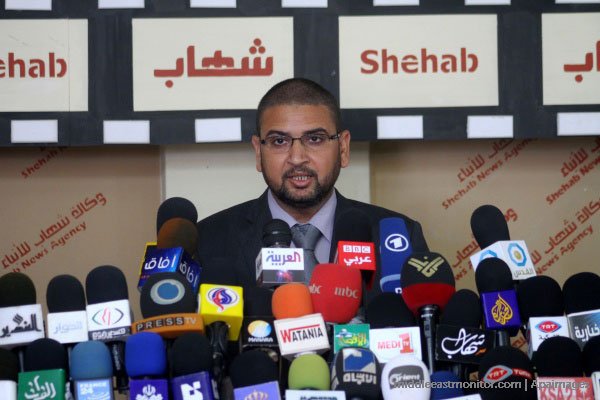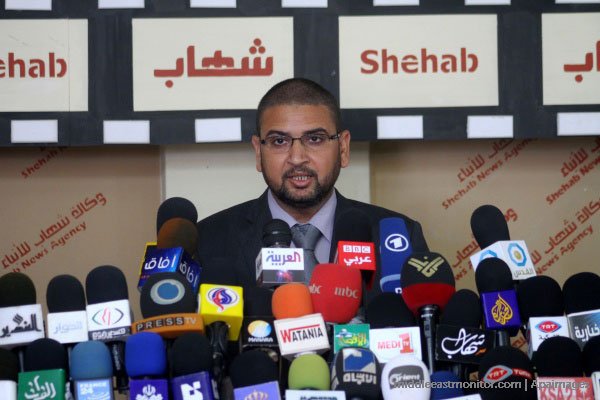 Hamas's official spokesperson Sami Abu Zuhri denied on Monday Israel's claims that his movement was planning a coup against the Palestinian Authority in the occupied West Bank.
In a statement cited by Anadolu news agency, Abu Zuhri said that Israel only announced this claim at this precise moment in order to undermine the Palestinian unity achieved before and during the latest war in Gaza, which has resulted in a united front at the ceasefire talks in Cairo.
After seven years of internal division, Hamas and Fatah reached an agreement on a reconciliation government in April that included holding parliamentary and presidential elections.
Israeli authorities announced early on Monday that its intelligence services, Shin Bet, had detained 93 Hamas members between May and July who were planning to attack Israeli targets aiming to destabilise the situation in order to topple Palestinian Authority (PA) President Mahmoud Abbas.
Abbas responded by describing the alleged coup attempt by Hamas in the occupied West Bank as "a grave threat to the unity of the Palestinian people and its future".
Israeli media disclosed the names of the Hamas members who are being accused of planning the alleged coup. The names included Riyad Nasser, whose family denied him being the head of any military formation, as the Israelis are claiming.
The Israeli announcement about the alleged coup attempt comes two months after Hamas gave up control of the Gaza Strip and handed it over to the Palestinian unity government.
Anadolu quotes Ofir Gendlman, a spokesperson for Israeli Prime Minister Benjamin Netanyahu, tweeting: "A 93-member Hamas cell was arrested. It planned to carry out a coup against the PA to control the West Bank, as well as carry out attacks against Israel to destabilise the West Bank."
Israeli radio reportedly revealed that Israeli forces seized M16 guns, pistols, RPGs and ammunition from Al-Oja village, near to Jericho. The radio claimed this proves that senior Hamas officials, including Khalid Meshaal, had acknowledged the plan.
However, a political analyst for the Israeli newspaper Haaretz mocked the news, writing on Twitter: "[Shin Bet] claimed that Hamas was planning to carry out a coup in the West Bank using six pistols, seven RPGs and 20 M16 guns… Yes, it is true."