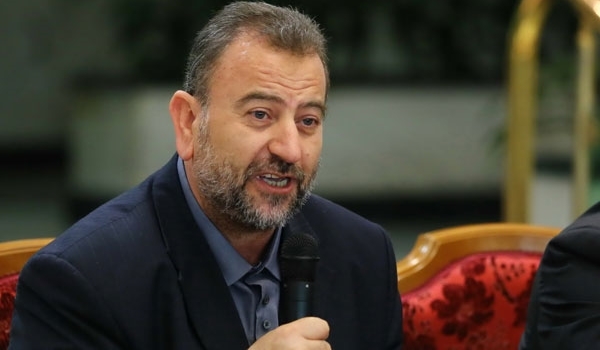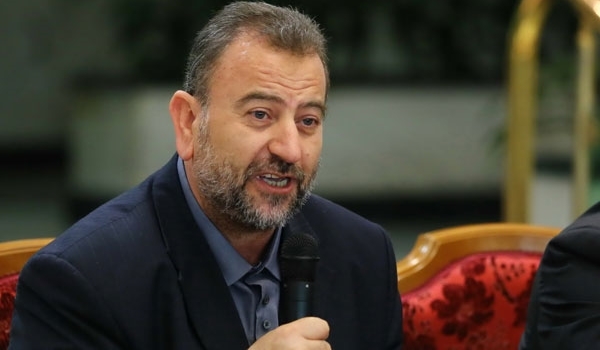 Deputy Head of Hamas political bureau Saleh al-Arouri underlined that the Palestinian resistance group and Iran have agreed to set aside their differences, adding that ties with Tehran do not harm any other country.
"We have come (to Iran) to show that differences are now history. We have made a major agreement not to allow the differences leave negative impact on our bilateral ties in a bid to enable ourselves leave obstacles behind," al-Arouri said in an interview with the Iranian media on Tuesday.
Noting that Hamas ties with different countries will not harm others, he said, "Our relations with Iran don't harm any other governments, including Turkey, Egypt, Saudi Arabia and others."
"We will welcome any of these nations or governments which supports our cause and our nation," al-Arouri said.
A high-ranking Hamas delegation began a visit to Iran on Friday to inform Tehran about reconciliation efforts with rival Palestinian faction Fatah.
The group led by al-Arouri will meet senior Iranian officials over the next several days.
The two Palestinians factions have agreed a landmark deal to end a decade-long split and are seeking to form a unity government along with other parties.
In relevant remarks on Saturday, Iranian Supreme Leader's top adviser for international affairs Ali Akbar Velayati praised Hamas for insisting on continued armed struggle against the Israeli occupation.
"We congratulate you for declaring that you will not set your weapons aside and for describing it as your redline," Velayati said in Tehran.
Velayati underlined that he welcomes meeting with the resistance groups' officials, specially Hamas, on any occasion.