Palestine
Hamas Gov't Discloses Zionist Israel's Role in Attack against Rafah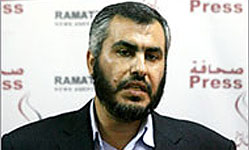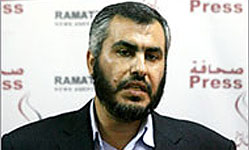 The foreign ministry of the Palestinian Hamas government said on Monday that the Zionist regime has most likely been behind the recent terrorist attack in Rafah area, which killed 20 Egyptian forces.
The disclosure was made by Hamas government's Deputy Foreign Minister Ghazi Hamad, who said certain groups (an allusion to Israelis) are attempting to create unrest in the Sinai region, adding that Israel's involvement in the attack is likely.
He referred to his talks with the Egyptian side after the attack, and announced Hamas's readiness for joint operations with the Egyptian forces to counter those who seek to imperil the security of the Sinai region.
20 Egyptian soldiers were killed and seven injured in Northern Sinai near the Egypt-Gaza border on Sunday evening after an explosion that was reportedly a result of a car blast.
Hamas had earlier condemned the attack.