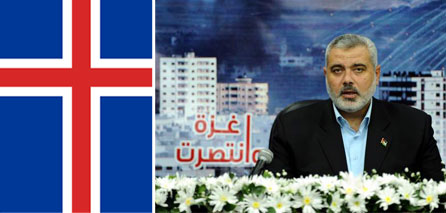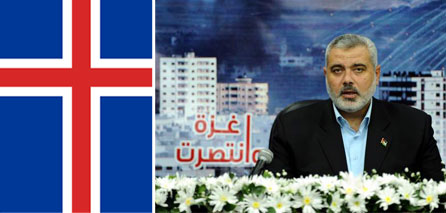 Ismail Haniyeh, the head of Hamas in Gaza, has invited Iceland's President and Foreign Minister to visit Gaza. He thanked both for their support for Gaza and their criticism of Israel.
Haniyeh made his statements in a meeting with the chairman of the Iceland-Palestine Association, Sveinn Runar.
Iceland's leaders have expressed support for Gaza in the past, and have condemned Israel's aggressions on Gaza. In May, Iceland's Foreign Minister Ossur Skarphedinsson termed Gaza, "a giant prison where international law is being violated."
He called Zionist entity's takeover of a flotilla that tried to breach its naval blockade of Gaza "a despicable crime." The Zionist soldiers killed nine Turkish peace activists without reason.
Skarphedinsson has worked to convince European leaders to "no longer look away… in the matters of Israel." He supported the UN in its investigation of the flotilla clash.
The Iceland-Palestine association has pushed Iceland to cut ties with the Zionist entity.
Growing condemn of Zionist aggression in Iceland made headlines in 2009, when a bicycle shop owner in the capital city of Reykjavik put a sign on his door saying "Jews not welcome here."