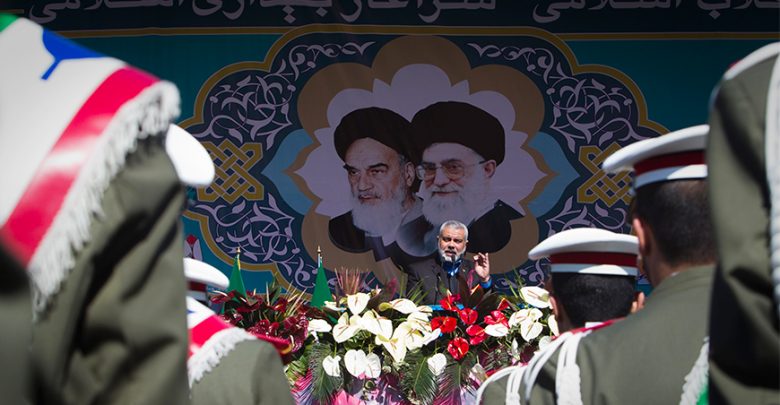 Iran has always been the supporter of Palestine issue, Hamas Representative in Lebanon said.
Speaking to Turkish media 'Anadolu Agency', Ahmed AbdulHadi said Iran and Hamas are maintaining high-level cooperation in fighting common challenges.
He also referred to his recent meeting with Iranian Foreign Minister Mohammad Javad Zarif which was held in the framework of reinforcing cooperation.
He also slammed normalization of ties with the Zionist regime of Israel which is pursued by some Arab countries.
Earlier, Islamic Resistance Movement (Hamas) issued a statement on Friday saying Al-Aqsa Mosque is the redline of the Muslim Ummah.
The statement followed the demonstration of hundreds of Palestinians in Bait-ul-Muqaddas earlier in the day.
Hamas also called on the Arab and Muslim nations to stand against normalizing relations with the Zionist regime.
Palestinian protesters pushed their way into the Bab al-Rahma (Gate of Mercy) area of the Al-Aqsa Mosque for the first time since the Zionists closed it in 2003. They said their prayers in the area after 16 years.