Palestine
Hamas: Israel's abduction of Abu Kweik attempt to manipulate ballot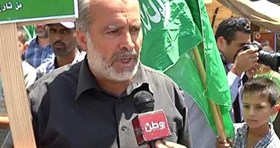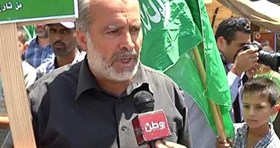 Hamas condemned on Wednesday Israel's abduction of the Movement's representative in the projected Palestinian elections, Hussein Abu Kweik, saying  that Israel is trying to meddle in the results of the ballot.
Hamas slammed the abduction, by the Israeli occupation forces, of Abu Kweik from his own family home in al-Am'ari refugee camp, near Ramallah. Hamas called on the Palestinian Authority (PA), chaired by Mahmoud Abbas, to stop its security coordination with Israel and preplanned abduction of the group's campaigners in the slated elections.
"The dual targeting of Hamas leaders and affiliates will never dampen our spirits. It will only make us stronger," the Hamas statement read. The Movement urged the international community to urgently intervene and work on releasing Abu Kweik.
A mass abduction sweep launched by the Israeli occupation army across the West Bank at dawn Wednesday culminated in the abduction of 20 Palestinian civilians, including Abu Kweik and other anti-occupation activists.