Palestine
Hamas launches rocket barrage deep into Israel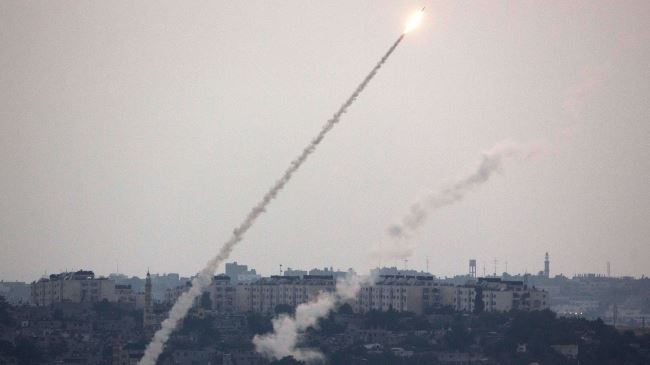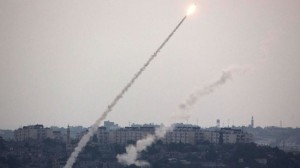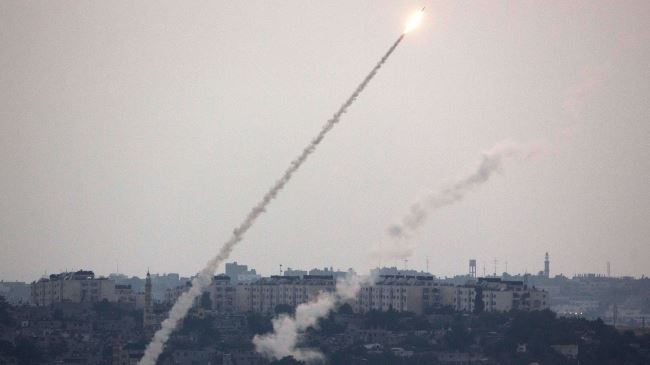 Palestinian resistance fighters have fired a barrage of rockets into Israel in retaliation for Tel Aviv's renewed attacks on the besieged Gaza Strip.
Israeli military sources said on Wednesday that Palestinians fired over 80 rockets at Israeli cities in the past 24 hours.
Ezzedine al-Qassam Brigades, the military wing of the Palestinian resistance movement Hamas, says it fired rockets at several cities across Israel, including Eshkol, Ashdod and Ashkelon.
Palestinian sources say one of the rockets targeted Israel's Ben-Gurion International Airport near Tel Aviv.
The Israeli military sources confirmed that at least one rocket has hit the Tel Aviv metropolitan area.
Rocket alarm sirens were sounded in Be'er Sheva and Jerusalem al-Quds.
Meanwhile, senior Hamas member, Izzat al-Rishq, has blamed Israel for resuming the Gaza war. The official warned that Israel would not be secure as long as Palestinians are not.
The military wing of Hamas has vowed to deliver crushing blows to Israel after the Tel Aviv regime violated ceasefire and resumed its merciless onslaught on the besieged Gaza Strip.
The Ezzedine al-Qassam Brigades has said the Israeli regime had "opened the gates of hell on itself" through latest killings in the blockaded territory and warned that the Tel Aviv regime would "pay the price for its crimes."
Israel renewed its military strikes against the Gaza Strip on Tuesday ahead of the expiration of a recently-agreed truce at 2100 GMT the same day.
Israeli warplanes and tanks have been pounding the blockaded sliver since early July, inflicting a heavy loss of life on the coastal enclave.
At least 2,030 people, mostly civilians, have lost their lives and some 10,200 have been injured in the Israeli war on Gaza.