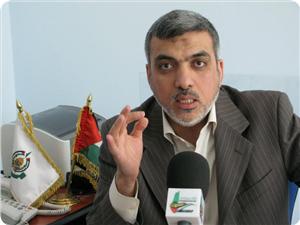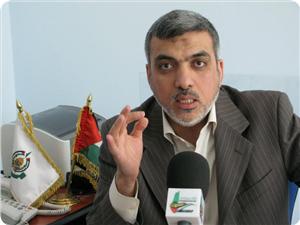 Member of Hamas's political bureau Ezzat Al-Resheq hailed the solidarity visits made by some senior Arab officials to the Gaza Strip and said such visits reflected that the Arab Spring uprisings would always be a pain in the neck for the Israeli regime.
"Despite Israel's bombing of the cabinet building in Gaza following the solidarity visit that was made by Egyptian permier Hisham Qandil, Tunisian minister of foreign affairs Rafiq Abdul Salam hastened to come to the Gaza Strip to show solidarity with the Palestinian people," Resheq told Quds Press on Saturday.
He also praised the Palestinian resistance fighters in Gaza for their fortitude and death defiance in the face of the Israeli occupation forces.
"In every act of resistance against the Zionist aggression, we send a salute of pride to every courageous resistance fighter defending his land and people," the Hamas official added.