Palestine
Hamas Leader Gives Ultimatum to Netanyahu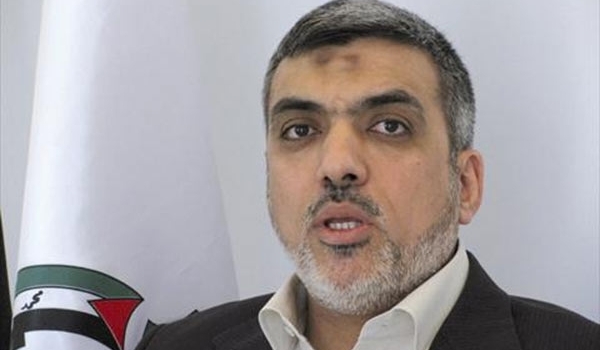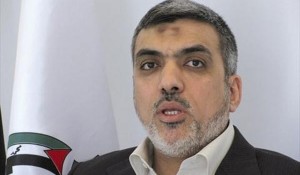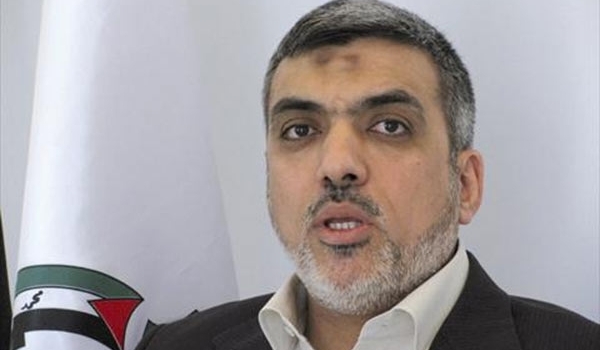 A senior leader of the Palestinian resistance movement Hamas warned Israeli Prime Minister Benjamin Netanyahu to stop continued attacks on the Palestinians or wait for crushing response.
"Netanyahu will implement his threats, but he should know that if today he decides to deteriorate the situation, tomorrow the decision to stop it won't be made by him," Felestin Al-Youm (Palestine Today) quoted senior Hamas leader Ezzat Al-Rashq as saying.
Al-Rashq reminded Netanyahu of the humiliating results of Israel's previous wars on the Palestinians in Gaza, and ensured the Zionist premier that Israel would have to experience the same humiliation and suffering if it continues with its present aggressions.
Israel killed Hamas activist Mohamed Zayyed Obeid in its latest attack and injured several others.
Three Palestinian civilians suffered injuries at dawn Sunday in a renewed wave of Israeli aerial attacks on different areas of the Gaza Strip.
The Palestinian information center (PIC) reporter in Gaza said that Abu Jarad security site to the South of Gaza city sustained considerable material damage following an Israeli airstrike.
Meanwhile, intensive Israeli military moves in the Eastern border area of Deir Al-Balah district was also reported.
Israeli warplanes also targeted three resistance sites in Khan Younis district, two of them belonging to Al-Qassam Brigades of Hamas and Al-Quds Brigades of Islamic Jihad.
The reporter said that a child suffered slight injuries in the Israeli air raid that targeted Al-Ahrar site in the West of Khan Younis district.
In Rafah area, some Palestinian homes sustained damage when the Israeli army waged five air raids that targeted resistance sites and empty lands.
Two more airstrikes targeted a resistance site belonging to Al-Qassam Brigades to the North of Nuseirat refugee camp in central Gaza and another site near Al-Nour area in the South of Gaza city.
In a later air raid, a 14-year-old girl and a man in his mid-forties suffered injuries when an Israeli warplane bombed a populated area near Al-Farouq Mosque in Azzeitoun neighborhood to the Southeast of Gaza City.
In similar remarks earlier this month, Hamas promised to "open the gates of hell" if the Israeli regime expels its leaders from the West Bank to Gaza in connection with three allegedly missing teens.
Hamas Spokesman Sami Abu Zuhri said that if Tel Aviv realizes its threat of expelling Hamas leaders to Gaza, the regime would be "opening the gates of hell".
"These revenge tactics are tantamount to collective punishment under international law," Fuad al-Khufash, the director of Ahrar, a Palestinian rights group, told Al-Jazeera. "They are unjustified and merely serve to alleviate the fears" of the Israelis, he said, specifying that arrests took place in Beit Lahm, al-Khalil, Jenin, Nablus, Ramallah and Tubas.
Palestinian officials from the Hamas resistance movement lashed out at both the Israelis and Head of Palestinian Authority Mahmoud Abbas, who is assisting the Tel Aviv regime in the manhunt operation.
Abbas's position does not reflect the mood of the Palestinian public, said Abu Zuhri.
Abbas called the arrests of the people who already spent decades in prison "a blatant infringement on the release agreement".
The Israeli regime said it arrested 25 people overnight in some 200 towns, refugee camps and cities in the West Bank, totaling 330 arrests including 240 from Hamas resistance group.