Palestine
Hamas Leader in the West Bank Nassif: Hamas's popularity rises in West Bank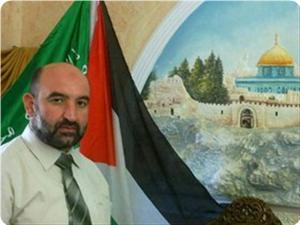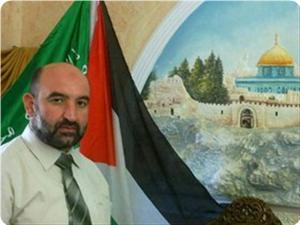 The leader of the Islamic Resistance Movement Hamas in the West Bank, Rafat Nassif, stated that the movement will hold a number of festivals and marches in several governorates in the West Bank to celebrate the movement's 25th anniversary.
Nassif said, in an exclusive interview with PIC reporter, that Hamas will celebrate its inception in West Bank, confirming that all the Palestinian people support the resistance option, especially after the resistance's victory achieved during the recent Israeli aggression.
We recognize the exerted and continued pressures on supporters of the movement and resistance in the West Bank, he said, calling on the Palestinian people and all its members and supporters to participate in the festival that will be held to commemorate the 25th anniversary of the founding of Hamas movement.
I think that Hamas and the resistance's popularity has risen, he stressed, saying that the Arab and Islamic participation in the movement's festival in Gaza proved the people's support to resistance option and Hamas movement.
Regarding the PA's permission to allow Hamas to celebrate in the West Bank, Nassif said that there was no need to take permissions for such celebrations from any party, stressing that Hamas announced that a mass festival will be launched to celebrate the movement's anniversary and "we did not receive any negative or positive signal from the authority and we hope in light of this positive atmosphere there will not be any obstacle."
On the other hand, the leader in Hamas movement stated that there is an increase in the PA political arrests and summonses, hoping that it will not affect the atmosphere of reconciliation.
Nassif predicted that the Israeli occupation will launch a campaign of arrests against members and supporters of the movement during the celebrations, pointing out that the Israeli arrest campaign against them did not stop.
If the campaigns of arrest and summonses continue in the West Bank, we would step up our protests, he added, saying that it is unreasonable to prosecute people in the West Bank only for their political affiliation.
Hamas confirmed its adherence to the Palestinian constants and to the resistance which has united the people and achieved victory in the recent aggression on the Gaza Strip.