Palestine
Hamas Leader Meshaal calls for escalating resistance in defense of Qods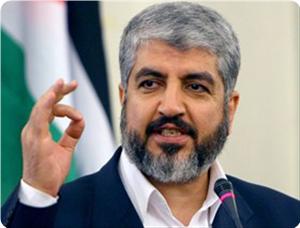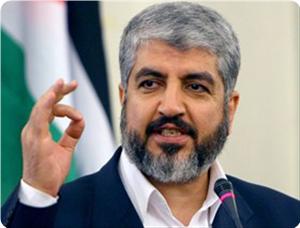 The head of Hamas' political bureau Khaled Meshaal called to step up armed resistance to defend the city of Qods and Al-Aqsa Mosque in light the Israeli escalated Judaization schemes in the holy city.
There must be a military power that could restore Jerusalem, he said during a workshop organized by the Qodes International Foundation on Wednesday morning in Beirut.
Meshaal stressed on the importance of resistance option to restore Jerusalem, the right of return, al-Aqsa mosque, Church of the Resurrection and the Church of the Nativity.
He called for restoring "Deterrent Power" that was a key factor in confronting the occupation plans to target Jerusalem and Al-Aqsa mosque, saying that PA security coordination has undermined the resistance option.
Defending Jerusalem is the responsibility of all the Arab and Islamic nation, he said, stressing Hamas's adherence to resistance option despite all obstacles and difficulties.
Meshaal called for Arab and Islamic support to the Palestinian resistance as a first step to build a military power in face of the Israeli occupation that should not remain in peace, as he said.
He warned of the ongoing negotiation between the Palestinian authority and Israeli occupation especially that it came when the Palestinians and Arabs are their weakest.
The leader in Hamas movement stressed that no party whoever it was is entitled to negotiate or compromise over Jerusalem, warning of providing religious or political cover for making concessions to the occupation on the expense of the Palestinian constants.
Meshaal called for ending the national division and to restore unity between all national forces for the protection of Jerusalem and al-Aqsa mosque. He also called for a national and comprehensive strategy to face the Israeli Judaization schemes that aim at dividing al-Aqsa mosque.
He stressed the need to launch a popular resistance campaign in support of Jerusalem and al-Aqsa, pointing out to the need to support Jerusalemites' steadfastness by all possible means to address the Israeli demolition and displacement policy.
Meshaal concluded his speech by stressing on the Arab peoples' right to live in dignity and freedom away from sectarian and ethnic conflicts and eternal interventions.
He also stressed that the Israeli occupation is the enemy that threatens all the nation, noting that Jerusalem and al-Aqsa mosque are the common issue between all Arab and Islamic nation.