Palestine
Hamas marks anniversary, vows to destroy Israel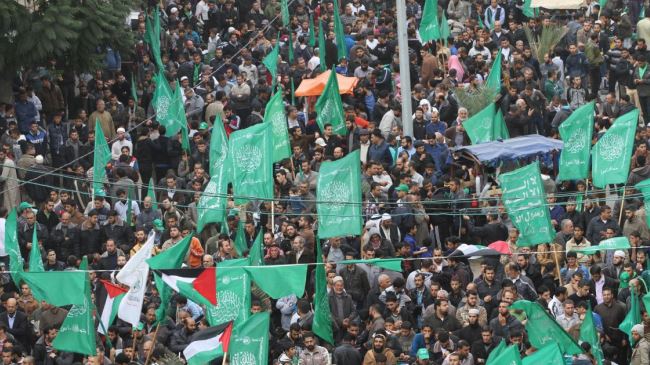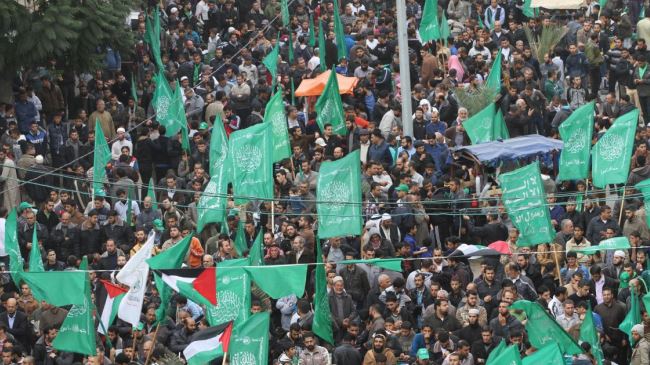 Palestinian resistance movement Hamas has promised to destroy Israel, as thousands of people in the city of Gaza marked the group's 27th anniversary.
On Sunday, some 2,000 Hamas members from all the group's military divisions took part in a military parade in Gaza.
Trucks and other vehicles carrying rockets with multiple-launcher rockets were showcased in the parade.
"This illusion called Israel will be removed. It will be removed at the hands of the Qassam Brigades," said Khalil al-Hayya, a top Hamas leader, referring to the movement's armed wing.
Abu Ubaydah, Qassam Brigades' spokesman, said the anniversary was a major turning point in the region's history.
The spokesman warned Israel of consequences if it did not reconstruct the tens of thousands of Palestinian homes damaged or destroyed during Tel Aviv's war on the coastal strip this summer.
He further warned Tel Aviv of "the moment of explosion which won't be in the interest of the occupation."
The resistance movement also addressed Palestinian prisoners in Israeli detention centers, saying they would soon be released.
Abu Ubaydah told the Palestinian prisoners that the day they "will see the light of freedom has become closer than any point in the past, so you needn't bother thinking of numbers, figures, alive, dead, bodies, torn-off limbs or how and when."
This comes nearly four months after a cease-fire between Israel and the Palestinians ended the deadly 50-day Israeli war against the Gaza Strip.
Gaza health officials say some 2,200 Palestinians, including 577 children, were killed in the Israeli onslaught. Over 11,100 others, including 3,374 children, 2,088 women and 410 elderly people, were injured.