Palestine
Hamas: Negev uprising proved Israeli failure to settle the conflict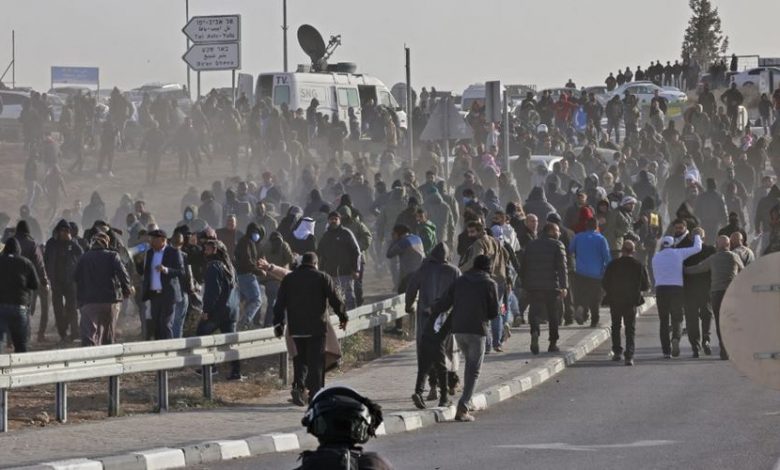 The Hamas Movement has affirmed that the popular uprising in the Negev vindicated further that the Israeli occupation state and its colonial tools are impotent to settle the conflict with the Palestinian people.
"The uprising of our people in the occupied Negev reveals that the Zionist occupation, with all its colonial tools, is completely unable to put an end to the conflict with our Palestinian people and that the Palestinian patriotism is making clear progress in every arena of the struggle against the Zionist colonial machine," Hamas spokesman Hazem Qasem said in Twitter remarks.
"Our battle with the occupation is ongoing and cannot stop without our people, the rightful owner of the land, achieving a victory," spokesman Qasem added.
In recent days, dozens of Palestinian Bedouins were wounded and arrested in police crackdowns on protests against continuing Israeli forestation activity on land belonging to local residents near the southern city of Beersheba.
Hundreds of protesters took part in Thursday's demonstration. They were met with hundreds of Israeli forces who fired rubber-coated bullets, tear gas, stun grenades, as well as skunk water.
At least 15 Palestinian protesters were arrested during Thursday's events in Negev, according to local media reports. The demonstration took place at the entrance to the Palestinian Bedouin village of Sa'wa at a main highway intersection on Route 31, east of Beersheba.
The recent events began last Monday, when bulldozers from the Jewish National Fund, a quasi-governmental agency, arrived with heavy police protection in the Negev village of al-Attrash and razed Bedouin farming lands in order to plant trees.
Bedouin Palestinians protested against the move and confrontation took place for days. Videos and images shared on social media showed Israeli forces violently arresting and beating residents who arrived to defend the area they use for farming.