Palestine
Hamas Official Bardawil: The unity before elections and Abbas turned on Cairo talks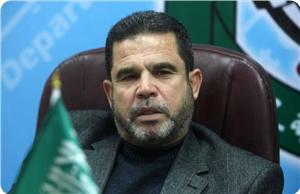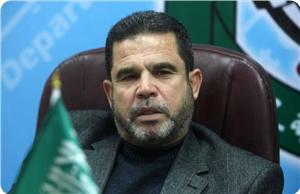 Senior Hamas official Salah Al-Bardawil said that de facto president Abbas turned against what was agreed upon after his meeting with Hamas's political leader Khaled Mashaal.
In a press statement to Palestine newspaper, Bardawil affirmed that Abbas conditioned that the Palestinian elections should be held first before any reconciliation agreement, describing his remarks as a serious turn of positions.
Abbas renewed on Thursday his old position towards the national reconciliation in a meeting with a delegation from the federation of Arab journalists in his residence in Cairo and said the elections should start first before any talk about reconciliation.
Bardawil added that Abbas and Mashaal agreed on implementing all files as a package deal according to the mechanisms set in the previous agreements, and to invite all Palestinian factions during the coming days to participate in the reconciliation talks.
"How we can hold elections in light of the current situation in the West Bank which suffer from suppression of freedoms and persistent political arrests carried out by the Palestinian Authority security forces against Hamas cadres and supporters," he exclaimed.
The Hamas official said that Abbas, as usual, lives in a state of anxiety and stress because of the Zio-American pressures, which prevent him from reconciling with Hamas.
For his part, senior Hamas official Ra'fat Nasif called on the Palestinian Authority to release all political detainees from its jails and end its security interrogation and harassment of the citizens because of their political affiliations.
In a statement on his facebook page, Nasif said that the seriousness of Abbas towards the national reconciliation could be judged during the current week.
In a related context, some Palestinian citizens in Gaza expressed some kind of reserved optimism towards the success of the reconciliation talks that took place in Cairo a few days ago between Abbas and Mashaal.
"We hope that the reconciliation can be attained in order for us to be united and pay attention to our real problems regarding development and confronting the occupation; all these years of division are enough," Salim Abed, a citizen from Gaza, told a reporter for the Palestinian information center (PIC).
"We followed the Cairo meetings between head of Hamas's political bureau Khaled Mashaal, head of the Palestinian Authority Mahmoud Abbas and Egyptian president Mohamed Morsi, who repeatedly stressed that he is determined to push the parties to achieve the reconciliation, so we feel optimistic, although the past experiences taught us to be watchful and doubtful," Abed Added.
Student Khalil Obeid said, in turn, that what happened in Cairo was promising, but there are always doubts about the seriousness of Abbas who pins more hope on the peace talks with the occupation.