Palestine
Hamas Official Mushtahi: Capturing Israeli soldiers is still an option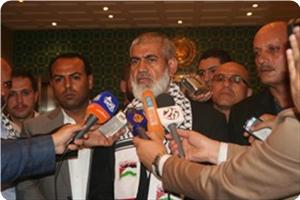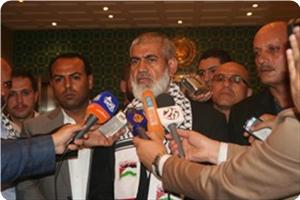 Member of the Political Bureau of Hamas movement Ruhi Mushtahi stated that the movement has been working to alleviate the suffering of the prisoners and to release them.
Mushtahi told PIC reporter that the ultimate aim of the movement is to fully release the prisoners even if takes capturing Israeli occupation soldiers to exchange them for Palestinian captives.
He pointed out that Hamas cared for the prisoners and martyrs' families, adding that the most important way to help prisoners' families is to liberate their sons who defend their nation and their people.
Wafa al-Ahrar exchange deal proved the movement's adherence to the Palestinian constants including the liberation of the prisoners in Israeli jails.
The liberated prisoner called on the Islamic nation to defend the prisoners' issue, especially the hunger strikers' case.
He stressed that Hamas has always provided Egypt with the needed information and developments in the prisoners' file, noting that the Israeli occupation is always the one who breaches the agreements.
Meanwhile, dozens of young men have participated in Jenin last night in solidarity with the prisoners on hunger strike, carrying candles and chanting for the release of prisoners.
The participants held the prisoners' images and banners demanding the immediate release for the prisoners especially the hunger strikers and denouncing the international silence towards them.
The participants also called on human rights and humanitarian organizations, especially the International Red Cross, to bear their responsibility and pressure the Israeli authorities to release them and work to save their lives.
The protestors declared that they would continue to organize demonstrations in solidarity with the prisoners in Jenin.