Palestine
Hamas Official: Obama's Visit to Region to Bring Only More Divisions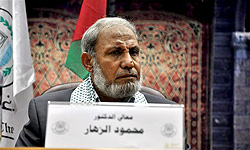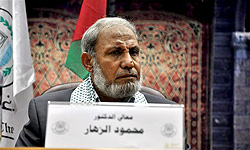 High-ranking official of the Palestinian Resistance Movement Hamas in Gaza Mahmoud al-Zahar said that the visit of US President Barack Obama to the region next week " would bring only more divisions".
"The ominous visit of Obama to the region would bring us only more divisions, more loss of lands, and more expel of our people," Zahar told prayers in a mosque in central Gaza Strip, Xinhua reported.
The senior Hamas official also accused Obama of being involved in the two large-scale Israeli military operations against Gaza in early 2009 and in November last year.
Obama is scheduled to arrive in Israel on Wednesday and visit the West Bank Thursday. During his three-day visit, Obama will meet with Israeli and Palestinian officials separately.
He claimed that the Hamas movement "is ready to implement all the understandings and agreements reached to promote the reconciliation, but the other side is using reconciliation to destroy the struggle and resistance".