Palestine
Hamas Official Urges Withdrawal of Muslim Envoys from US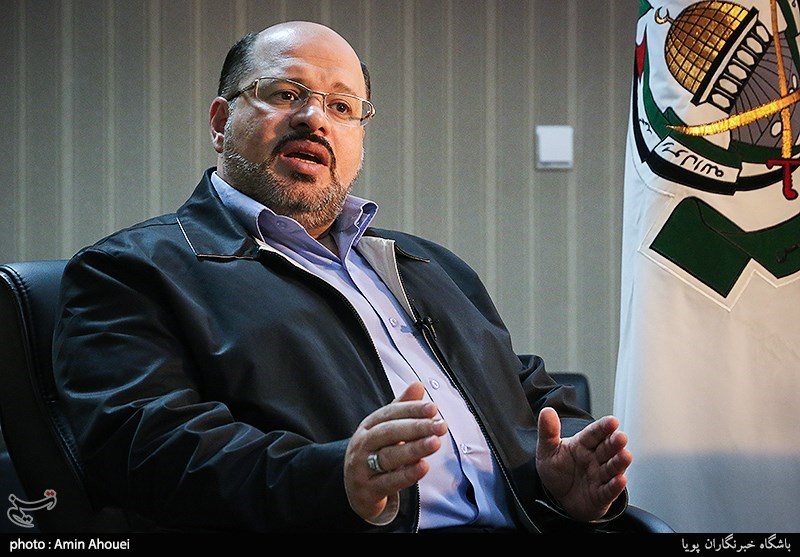 The lack of justice in the international community hampers peace, Hamas representative in Iran deplored, calling on the Islamic nations to withdraw their ambassadors to the US in protest at the prevalent injustice caused by the US and Israeli crimes.
Addressing a meeting of Asian political parties in Tehran on Friday, representative of the Palestinian Islamic Resistance Movement Hamas Khaled Qadoumi said the Muslim countries should withdraw their envoys to the US in protest at the inefficiency of the UN structure.
"When there is no justice, one could not envisage any peace," the Palestinian figure added.
Qadoumi also noted that justice would not prevail as long as the Israeli regime is carrying out its cruel policies and receives support from the US.
In comments in February 2017, Speaker of Lebanon's Parliament Nabih Berri had also suggested that Islamic countries should shut their embassies in Washington in protests at the US plans to relocate its embassy in Israel to the city of al-Quds (Jerusalem).
Also in December, top Iranian cleric Ayatollah Seyed Ahmad Khatami called on the Muslim governments to take practical measures against the US president's move to recognize al-Quds as the capital of Israel, proposing that all Muslim countries should withdraw their ambassadors from the occupied Palestinian territories. He had also urged a plan to close all Israeli embassies around the world.
US President Donald Trump declared on December 6 that his administration would begin a years-long process of moving the American embassy in Tel Aviv to the city of Quds. The controversial decision drew widespread international condemnation and sparked protests across Palestine.
About 130 UN members defied US president and voted in favor of a resolution calling for the US to withdraw its decision to recognize Quds as the capital of Israel.
Israel has occupied East Quds since the 1967 Middle East war. It annexed the area in 1980 and sees it as its exclusive domain. Under international law, the area is considered to be occupied territory.