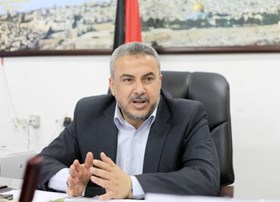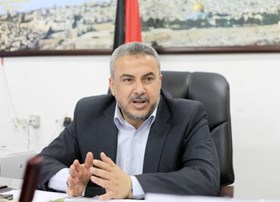 The Islamic Resistance Movement, Hamas, slammed the silence maintained by the Palestinian Authority (PA) as regards the mass-arbitrary abduction campaign launched by the Israeli occupation forces (IOF) against dozens of the group's affiliates in the West Bank.
Hamas leader, Dr. Ismail Redwan said in press statements: "We wish the West Bank apparatuses, which drain one third of the PA's budget, could have taken their responsibilities in defending our children from Israel's despotism."
"It seems the PA apparatuses in the West Bank have existed to protect the Israeli security rather than the Palestinian citizen," he added.
He held the Israeli occupation responsible for the safety of the captured Hamas affiliates, calling on the human rights institutions and the UN to immediately step in and work on restoring their freedom.
He urged the PA Chairman Mahmoud Abbas to sue the Israeli leaders for the crimes they committed against the Palestinian people and prisoners.
The IOF at dawn Wednesday launched an arbitrary mass-abduction campaign targeting scores of Hamas supporters and leaders in the West Bank.
According to a study conducted by the PIC, the fact that the campaign targeted some 29 Hamas activists and leaders in Nablus province, alone, bodes ill and heralds a message of retaliation dispatched by the Israeli stakeholders.
The campaign is also said to make part of Israeli intents to suppress the voices and stir up fear in the minds and souls of Nablus anti-Israel activists.
Historiographers, dubbed such schemes futile due to Palestinians' commitment to armed resistance and their belief in the legitimacy of the Hamas-delineated road map in Palestine's fight for freedom.
Hamas's survival is not rooted in individuals per se as much as it stems from a whole methodology and rationale that is difficult, if not impossible, to shake, as previous experiences have proven, the study went on.
The campaign might also be read as a catch-up tactic deriving from intents to atone for the great losses and the heavy blow dealt to the Israeli army in last summer's offensive on the blockaded Gaza Strip.