Human Rights
Middle East
Palestine
Hamas pledges resistance against Israel, says regime's blockade will fail to bring Gaza to its knees
The Palestinian Islamic Resistance Movement, Hamas, has stressed that the zionist regime will never succeed in bringing the impoverished coastal enclave to its knees.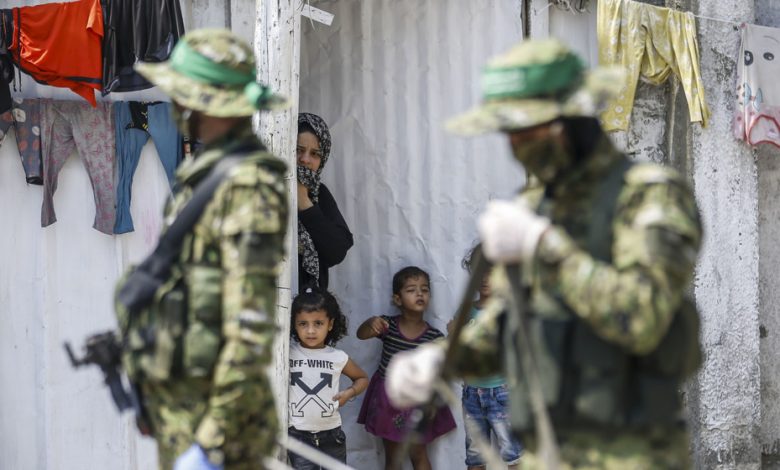 In a statement on the 15th anniversary of Israel's withdrawal from the coastal sliver, Hamas said that Gaza will continue to uphold the weapon of resistance against the occupying regime.
It further said, "the Israeli retreat from Gaza came as a result of the Palestinian resistance's strikes and heroic battles that made the cost of the enemy's presence in Gaza unbearable."
Hamas said that Israel tried in vain in "three ferocious wars" to bring Gaza to its knees and undermine its steadfastness, but failed in the face of the movement and the people's resistance.
Elsewhere in the statement, Hamas pledged that "Gaza was and will remain part of the blessed Palestinian homeland," stressing that "no one should think of neutralizing it, its resistance and people."
The Gaza Strip has been under Israeli land, air and sea blockade since June 2007, after Hamas, which has vowed to resist Israeli occupation, rose to power in the enclave, where two million people live.
Since then, Israel has been launching incessant aerial attacks on the territory for, what observers call, self-serving reasons. Since imposing the siege, it has also brought Gaza under three wholesale wars, killing thousands of Palestinians in each.
The crippling Gaza blockade has caused a sharp decline in the standard of living as well as unprecedented levels of unemployment and unrelenting poverty in the strip.
However, despite the massive destruction carried out against Gaza, Israel has failed to eliminate the Palestinian resistance, suffering heavy casualties, amongst its soldiers, virtually every time they engaged in on-the-ground fire-fights with the resistance. This was especially shown to be the case in 2014, where approximately 67 Israeli soldiers were killed and hundreds wounded by the Palestinian resistance.
Also in November 2018, a botched raid into Gaza by Israeli special forces was thwarted and Israel was attacked with a range of new weapons from Gaza, killing several Israeli soldiers.