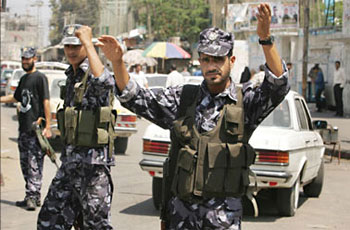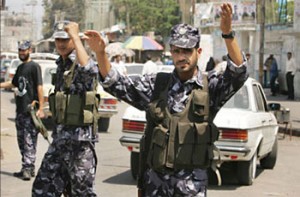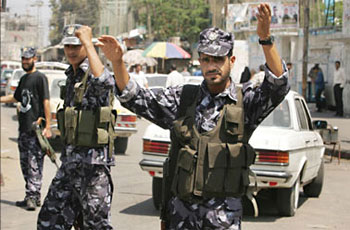 Gaza-based Palestinian government said on Wednesday the Palestinian fighters are ready to confront Israeli troops in the Gaza Strip if the regime carried out its threats to attack Gaza.
"We only have fire to receive the arrogant enemy and it will find nothing in gaza but resistance," Abu Obaida, spokesman for Hamas' military wing, told reporters.
Ezz el-Deen al-Qassam brigades of Hamas "and all the honest fighters are dealing seriously with any Zionist threat," Abu Obaida added.
Abu Obaida's remarks followed statements by the Zionist regime's army chief of staff Gabi Ashkenazi on Tuesday that his forces' "next battle will be in the Hamas-controlled Gaza Strip."